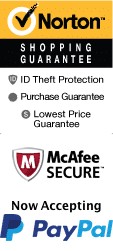 Duration: 1 hour
Are you ready for a thrilling adventure that will take you on a journey through the mysteries of the deep? Then you must experience SeaVenture in Orlando, FL at Discovery Cove, a unique underwater experience that will allow you to explore the oceans in an innovative way. Discover the beauty of the sea, interact with fascinating marine creatures, and create unforgettable memories with your family and friends.

SeaVenture at Discovery Cove is an underwater walking adventure that takes place through The Grand Reef. During this tour, you will wear a specially designed dive helmet that will provide you with a constant flow of air. The Grand Reef is teeming with an abundance of marine life that includes reef sharks, stingrays, and tropical fish. During this journey, you will encounter schools of fish swimming around you and gigantically colorful corals. You will also have the chance to touch unusual marine creatures such as starfish and sea urchins.

This thrilling tour will last approximately 25 minutes and take you through water that is approximately 10 feet deep. This guided journey will teach you about the marine life that resides in the reef and the conservation efforts that are in place to protect it. No diving experience is required for this activity, and as long as you are comfortable being underwater and wearing a diving helmet that weighs 75 pounds, you can compete in SeaVenture.

Discovery Cove is a water park located in Orlando, Florida, and is also home to other water-related attractions, including swimming with dolphins, snorkeling with tropical fish, and exploring a lazy river. The park is owned by SeaWorld, and the admission is limited to a small number of guests, providing an intimate experience. The tropical oasis of the park includes freshwater rivers, white sandy beaches, and lush landscapes, creating the perfect atmosphere for relaxation and fun.

The history of Discovery Cove dates back to 2000 when the plans to create a unique water park centered on marine life and nature were devised. It opened its doors to guests in 2000, and since then, it has become one of the most prominent water parks in Florida. Discovery Cove has received numerous recognitions, including the Louvre Museum Travel Award and the Outstanding Service Award by TripAdvisor. SeaVenture is one of the most popular attractions in Discovery Cove, attracting visitors from all over the world.

Are you ready to embark on an exciting underwater adventure that will take you through the mysteries of the Grand Reef at Discovery Cove in Orlando, Florida? Join SeaVenture to explore the wonders of the sea and interact with fascinating marine life. Book your tickets now and create unforgettable memories that will last a lifetime.