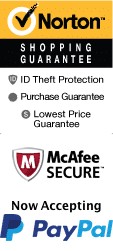 At Adventure Kayak of Cocoa Beach, you can experience the thrill of kayaking through the picturesque landscapes of Florida. Located in the heart of Cocoa Beach, this activity is perfect for those who love to explore Florida's natural beauty. With an experienced guide on-hand, you can paddle through mangrove-lined waterways and observe Florida's diverse wildlife in all its glory.

This two-hour guided eco-tour takes you through the Thousand Islands of Cocoa Beach, where you can witness Florida's stunning waters and its inhabitants. This kayaking tour requires no prior experience and is suitable for all ages, making it a perfect family-friendly activity. The tour starts from a small island, where you'll be given all the necessary kayaking equipment and a brief tutorial on kayaking.

Once you've become comfortable paddling, it's time to start the adventure. The journey begins as you weave through mangrove tunnels, encountering birds, manatees, and fish along the way. The tour guide will provide interesting facts about the wildlife and the ecosystem along the route, making this tour both an educational and fun experience.

The Thousand Islands are a slice of untouched natural wonder that few visitors get a chance to explore, but with this tour, you can learn more about this unique habitat while taking in the scenery. The tour duration is two hours, which includes one hour of paddling and one hour of exploring on foot.

What truly sets the Adventure Kayak tour apart is its dedication to preserving and protecting Florida's delicate eco-system. All tours are designed to have minimal impact on the environment and to educate visitors about conservation efforts in the area.

In conclusion, Adventure Kayak is a perfect activity for those who love natural beauty, wildlife, and adventure. The tour offers a unique opportunity to witness Florida's ecosystem in all its glory while being an eco-conscious visitor and supporting conservation efforts. This fun experience is guaranteed to create lasting memories of your trip to Cocoa Beach.
Book Now!