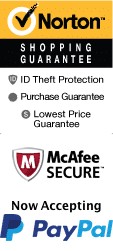 60 Minute Open Jump at Altitude Trampoline Park in Kissimmee
Altitude Trampoline Park in Kissimmee, Florida is the perfect destination for those seeking a thrilling adventure. Jump into this ultimate trampoline experience and let your energy soar! Altitude Trampoline Park offers an array of activities ranging from trampoline basketball to an open jump area, foam pit, dodge ball, and battle beam.

As you enter the park, the open jump area will welcome you with excitement. The bright and colorful trampolines will definitely catch your eye. You can jump around on the main trampoline, do flips, practice your basketball skills, or compete against your friends on the battle beam. Want to face your fear of heights? Then jump into the foam pit from high above. The possibilities at Altitude Trampoline Park are endless!

At Altitude Trampoline Park, customers can typically spend up to an hour jumping and exploring the park. The park is located in a prime location in Kissimmee, Florida, adjacent to the premiere Old Town entertainment complex. There is no guide, but the friendly staff will always be on hand to ensure you have a safe and fun time. Make sure to wear comfortable clothes and socks, as they are required to jump on the trampolines.

Altitude Trampoline Park offers a variety of attractions perfect for all ages. Little jumpers can enjoy their own designated area which includes low-to-the-ground trampolines, foam pits, and a small slide. The high schoolers and adults are sure to love the dodge ball area. Take on your friends or join a team and see who can dominate the field.

History and highlights of Altitude Trampoline Park is definitely worth mentioning. This Kissimmee location is part of the nationwide chain of parks which offers a safe, out-of-home entertainment experience to children, teenagers, and adults.

Get ready for an adventure that you'll never forget at Altitude Trampoline Park in Kissimmee, Florida. Make sure to bring your friends and family along for the ride. Don't miss out on the fun and exciting activities that this park has to offer. Visit Altitude Trampoline Park and jump into the ultimate experience!
Book Now!