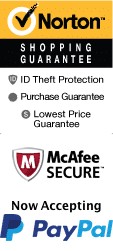 1-Hour Private Pontoon Boat Rental on Lake Bryan

Choice of several departures throughout the day

Family friendly

All necessary equipment included

Duration: 60 minutes

Schedule
If you're looking for a night of entertainment and adventure in Orlando, the Enchanted Evenings at Gatorland is the perfect activity. Located at the Gatorland theme park, this unique experience is full of fun and excitement that the whole family can enjoy.

During the Enchanted Evenings, visitors will be treated to a one-of-a-kind nighttime adventure through the park. With more than 2,000 alligators and crocodiles calling Gatorland home, you'll have the chance to see these fierce predators up close and personal. The park is also home to a variety of other animals, including birds, snakes, and tortoises, making for a truly immersive and exciting experience.

As you explore the park, you'll also enjoy live music, delicious food, and even a gator wrestling show. With so much to see and do, visitors typically spend around four hours at Gatorland. And with guides available to answer any questions you may have, you'll leave feeling like a true alligator expert.

Gatorland is an iconic theme park in Orlando, known for its unique attractions and exciting experiences. In addition to the nighttime Enchanted Evenings, visitors can also enjoy ziplining over live alligators, watching a thrilling gator jumparoo show, or exploring the park's many exhibits and interactive experiences.

Gatorland has a rich history and has been a favorite attraction in Florida since it first opened in 1949. Over the course of its nearly 70-year history, Gatorland has evolved into a world-class theme park, home to some of the most exciting and unique animal encounters in the country.

Overall, if you're looking for a fun and exciting way to spend an evening in Orlando, the Enchanted Evenings at Gatorland is the perfect activity. With incredible animal encounters, live entertainment, and delicious food, this adventure is sure to be a memorable highlight of your trip. Don't miss out on the chance to experience the magic of Gatorland for yourself!
Book Now!