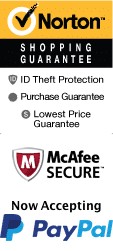 'Nashville' TV Show Bus Tour
108 1st Ave S Nashville, TN 37201

'Nashville' Tv Show Bus Tour is no longer available.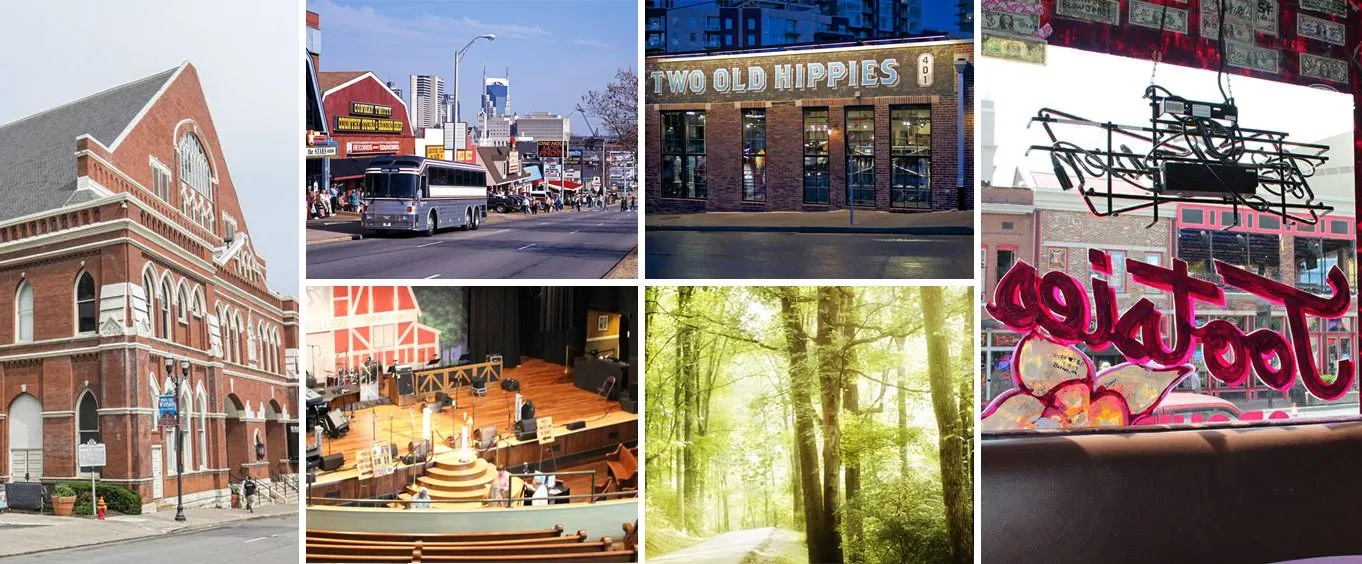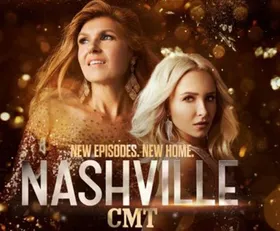 Fans of ABC's hit series Nashville show will want to be first in line to get their tickets to the Nashville TV Show Bus Tour, a reality tv tour that is sure to impress! Television shows are some of the most fascinating pieces of artwork, and combining the Nashville show with the actual history of Nashville is a fantastic way to experience Music City's wonder.
This 3.5-hour Nashville show tour, as narrated by your tour guide bus driver, will take fans behind the scenes of the infamous Music City TV show locations! Your ride takes place in a comfortable tour bus. The 25 passenger Gray Line coach bus will drive fans past the houses of infamous characters like Rayna, Deacon, Lamar, and Scarlett as well as downtown Nashville. Guests on the tour will have the chance to hop off the bus and have an amazing photo opportunity on the actual famous Ryman Auditorium stage, where the Nashville character Rayna out-sang young music rival, Juliette. The schedule does change, but visitors will have a blast seeing places like the historic Bluebird Cafe (on Thursdays) and the Ryman Auditorium (on the Sunday tour).
About the Nashville Show
With many a season (6 to be exact) to its name, the Nashville show starring Connie Britton and Hayden Panettiere among others such as Lennon Stella and other drama artists. The hit show and its first season were created in 2012 and went on to gather many fan followings. With great music, a collection of fantastic stars, a classic venue, and twisting storylines you'll love, many people have found it to be their favorite show. Whether you have seen every episode or are just getting started on binging the series, this fantastic hit show is sure to be a great.
About the Renowned Ryman Auditorium Tour
Included in this adventure is a self guided tour of the Ryman Auditorium. This famous venue was the site of the original Grand Ole Opry country music show which paved the way for the industry and is known to be every songwriter's dream gig. Here, countless artists performed and got their starts, just like the characters in the show. It housed some of the most intimate acoustic performances in country music history. The self-guided tour allows you to experience the authentic history of the Ryman while exploring memorabilia from famous legendary hit songwriters, getting your photo taken on the stage, and visit the Hatch Show Print Gallery and eight different exhibits. On select days your guide may take you inside the legendary Bluebird Café where Gunnar and Scarlett got their big break during an impromptu duet, and experience what it felt like for many first-time performers before they made it big, or to the Two Old Hippies! Also included in the tour is a visit to other show hot spots like The 5 Spot, and the neighborhoods of Edgehill Village and East Nashville where guests can truly experience the thrills of being on the location of filming sites. This tour is the ultimate experience for Nashville lovers - both of the show and the city itself!
With such an extensive, in-depth look at various aspects of the show as well as real life filming locations, you'll feel like a Nashville country star yourself! Your ticket is the perfect addition to your itinerary, whether you are a Nashville fan or are wanting to get out on a passenger bus and experience the sights.
When you are finished taking this guided tour and seeing these awesome Nashville filming locations, be sure to check out other downtown Nashville hotspots. Whether you take a walking tour through the city, enjoy a self guided tour at the Country Music Hall of Fame and Museum, take a trolley tour, or visit one of Nashville's biggest musical attractions, you are certain to have a blast. You can also pair all of your activities with a Nashville hotel booking to complete your Tennessee exploration.
Reviews

Deborah Cockburn
Hamilton, Ontario
✓
Verified Traveler
Awesome! Thoroughly enjoyed our nashville tv show tour, as well as our entire week-end trip to nashville. Our tour guide was efficient and friendly, and knowledgeable....Would certainly recommend this tour to fellow 'nashville' fans.

Susan Paravis
Pottstown, PA
✓
Verified Traveler
Loved this! It was not just a tour of tv spots, but a good overall tour of nashville as well. Our tour guide was so knowledgeable. It was fun to stop at the ryman and the bluebird café.

Garnet Haynes
Carleton, Michigan
✓
Verified Traveler
"Tour guide was awesome and very knowledgeable"
Tour guide was awesome and very knowledgeable. Very happy with this tour. Easiest way to get to check out the bluebird cafe also.

Judith Kettering
North Huntingdon, PA
✓
Verified Traveler
"Absolutely worth every penny!"
Absolutely worth every penny! Great tour and great tour guide, bruce. Picked us up at our hotel and took us back after the tour. Got to see alot of places where they shoot the show around town. Bruce explained the scene as he drove & you were able to relate the site to the scene of you're a big nashville fan like me! You will be surprised where highway 65 is located. Make reservation as soon as you can, as this tour is not available everyday.
Frequently Asked Questions for 'Nashville' TV Show Bus Tour:
What is included in the admission price?

Includes a tour of several filming locations and a self-guided tour of Ryman Auditorium.

What methods of transportation does the 'Nashville' Tv Show Tour use?

This is a Grayline bus tour.

Is there any walking involved?

Yes. There is less than 1 mile of walking on the Ryman Auditorium tour.

Approximately how long does the 'Nashville' Tv Show Tour last?

It is approximately 3.5 hours.

For what ages is the tour appropriate?

Great for all ages.

What type of dress & footwear are recommended?

Comfortable clothing.

Is photography / video recording allowed on the 'Nashville' Tv Show Tour?

Yes.

Is the 'Nashville' Tv Show Tour handicap accessible?

Yes.