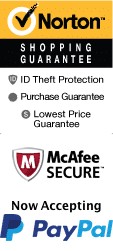 Nashville, TN Carriage Rides
Click for More Information

Exclusive Online Offer: Family Pass Available
(Must purchase in advance online or toll-free at 1-800-987-9852)
100 Broadway Nashville, TN 37201
1-800-987-9852
Chat Now

For a unique activity during your next Nashville, TN vacation, be sure to book the carriage tour ride of your choice. These Nashville Carriage Rides allow guests to see some of the best Music City attractions while living in their fairy tale. The carriages are immaculate and beautiful, offering some new charm to your vacation as you take a relaxing ride through Music City.

These Nashville rides are a great way for the entire family to see the city. Each carriage can fit 1 - 6 people, so whether you want a nice family outing or would rather spend the evening with your sweetheart, these carriage rides can accommodate any type of getaway. Sit back and relax while seeing the best parts of the town while learning all about local culture, cuisine, and more on a horse drawn carriage with Sugar Creek Carriages, Nashville's greatest carriage company. Just a few of the horse carriage sights seen include hot tourist attractions and local icons such as:
The Hermitage

: This historic plantation was once the home of former President Andrew Jackson.
Schermerhorn Symphony Center

: The Nashville Symphony center is one of the premier places for entertainment in the area, offering up a variety of concerts.
The Country Music Hall of Fame

: This museum features some of the greatest exhibits dedicated to the legends of country music that have shaped Nashville and its music culture.
The Johnny Cash Museum

: If you love the 'Man in Black', the Johnny Cash museum is a great testament to his legacy featuring exhibits detailing his work and history as well as personal artifacts.
Riverfront Park

: Located in Downtown Nashville, Riverfront Park has been a Nashville icon since its conception in the 1980s. Here, guests can enjoy a variety of beautiful sculptures, sightseeing, and fun activities for the entire family to enjoy. This park is located on the Cumberland River.
Hard Rock Cafe

: Grab a bite to eat at perhaps one of the most famous restaurants in Music City at the Hard Rock Cafe, decked out with fun music memorabilia that truly captures the essence of Nashville, TN.
The Wild Horse Saloon

: Grab a drink at the Nashville Wild Horse Saloon which features live Southern music along with delicious food and nightly dance lessons.
Printers Alley

: Printers Alley is located in downtown Nashville and is home to many different clubs, bars, and points of interest.
Tennessee State Capitol Building

: The Tennessee State Capitol Building is the home of the Music City government and features a gorgeous architectural design that is a sight to see.
Nashville Performing Arts Center

: The Nashville Performing Arts Center is a great place to go to catch a show, offering up plenty of different entertainment options to all who visit.
Tennessee State Museum

: This museum is dedicated to showcasing the history of Tennessee and all of the events that shaped its influence in country music and beyond.
Ryman Auditorium

: The Ryman Auditorium is the sight of the original Grand Ole Opry music show. Guests can explore the backstage area and see the Grand Ole Opry during Christmas at this world-famous venue.
Tootsies Orchid Lounge

: This historic building is one of the oldest honky-tonks in the city and is located across from the Ryman.

During the holiday season, embark upon a holiday horse drawn carriage ride to experience a country Christmas. You will see beautiful twinkling lights and enjoy the holiday cheer!
Don't miss out on some of the best sightseeing opportunities in Nashville and embark upon an unforgettable carriage tour. You will be taken along on a fun horse-drawn carriage ride to see the best sights on this magnificent tour.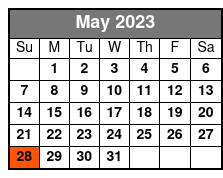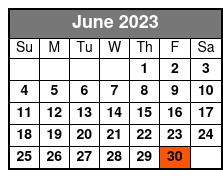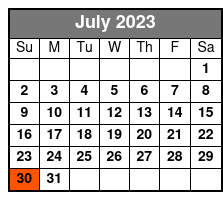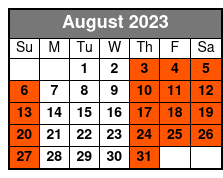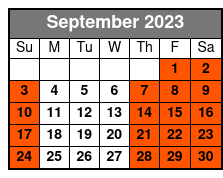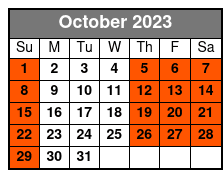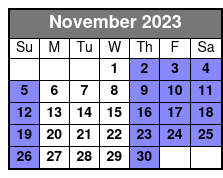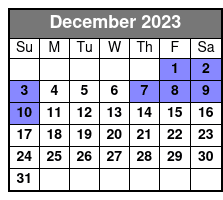 Reviews

Megan Smith
MO
✓
Verified Traveler
"My kids favorite part of our trip."
A great way to see downtown and historical nashville! Guide was super informative and friendly. My kids favorite part of our trip.

Pauline Richmond
Elkhart, Indiana
✓
Verified Traveler
Best one every! You have to take it.
Tip: 45 minutes one i took

Gigi

✓
Verified Traveler
"wonderful way to see the sights in the fresh air"
Twenty minutes, for seventy dollars for nine people is a wonderful way to see the sights in the fresh air.

Lela Parsell
Silver Creek, NY
✓
Verified Traveler
The carriage ride was very nice and the guide was very nice and explained all the sites, but it was very hard to hear the tour guide. It was also hard to see some of the sites because if the way the carriage was shaped. Other then that we had a great time.
Frequently Asked Questions for Nashville, TN Carriage Rides:
What methods of transportation does the Nashville Carriage Rides use?

Horse-drawn carriage.

Approximately how long does the Nashville Carriage Rides last?

Carriage rides last 20 minutes - 2 hours depending on selection.

For what ages is the ride appropriate?

Great for all ages!

Is photography / video recording allowed on the Nashville Carriage Rides ?

Yes.
Book Now!

Exclusive Online Offer: Family Pass Available