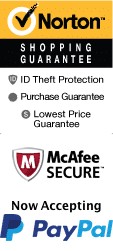 Nashville BYOB Tours
271 10th Ave South Nashville, TN 37203

Nashville BYOB Tours is no longer available.
For those who are wanting to experience the best of Music City in a unique way, embark upon one of these Nashville Bring Your Own Beer (BYOB) Tour options. These top-down tour allows guests to truly see the greatest parts of Nashville while having a blast along the way.
Each of these adventures allow visitors to kick back and relax while they see some of the greatest landmarks and points of interest in this gorgeous city. Whether you want to sink your teeth into some juicy hot chicken or take a jeep ride around the city streets, there is something for every adventurer. Each of these ventures allows guests to bring their own beer and other drinks along with them.
About the Viva Nash Vegas BYOB Jeep Tour
This Jeep tour gives guests awesome looks at famous Nashville landmarks while singing along with awesome tunes and having a road trip style experience. During the trip, guests will be able to participate in fun drinking games and also learn a ton about the city through interesting trivia. Plus, the photography is free and will be emailed to you after your excursion. After meeting the tour at Cummins Station downtown, guests will be taken to see some of the hottest Nashville spots, including Broadway, Music Row, the Gulch, and 12South. You'll then journey to 2 - 3 partnered bars which may include Embers Ski Lodge, Hops and Crafts, and the Pour House. For the BYOB aspect, coolers, ice, and cups are provided. This adventure is sure to be a fantastic addition to your Nashville vacation, so make sure to experience Music City like never before!
About the Hot Damn! Hot Chicken and Beer BYOB Tours
Want an awesome culinary tour? Experience the heat of Nashville with the Hot Damn! Hot Chicken and Beer BYOB Jeep Tour. This fantastic tour combines awesome sightseeing and Nashville's hottest landmarks with the city's hottest chicken! Nashville is known for being a country music hub, but it's also known as the birthplace of hot chicken. Some of the best flavors reside in the city, allowing guests to sample tons of crispy deliciousness. Embark upon this awesome tour for great eats, booze, and sightseeing. This tour takes place on a fun top-down Jeep, which allows guests to see Nashville in a new way. Listen and sing along to tunes while you drink and have a laugh with your knowledgeable guide, family, and friends. You'll meet your tour at Cummins Station downtown, and it's off to the first spot of the day. Head to the Gulch's famous Party Fowl for discounted hot chicken and beer. Guests will also be able to visit 12South where they can, time permitting, get a photograph at some famous murals. Then it's off to the Slider House at Music Row and a partner bar. Along the way, guests can take part in fun drinking games and learn all about Nashville. Plus, photography is included and all pictures will be sent to you after the tour so you can remember the adventure!
About the Viva Nash Vegas Windowless Pssanger Van BYOB Tour
Experience tons of fun in Music City on this bring your own beer (BYOB) tour. This tour is awesome for bachelor parties or family get-togethers, allowing a group of up to 10 people to enjoy tons of drinks and awesome fun. This popular tour takes guests to visit some of the best neighborhoods in Nashville while learning all about the history of the area. Feel like a local by learning stories thanks to your knowledgeable tour guide. As well as having a fantastic tour of the city, guests can bring their own beer and have a fantastic time partying too. Just a few of the areas visited on this tour include Music Row, 12South, and the Gulch. During your drive, you'll be able to try your hand at hilarious drinking games or sing along with some awesome tunes. Guests will also be able to stop and get their photos taken at various murals around the city such as the 'I Believe in Nashville' mural. The pictures are provided by your tour guide! Along the way, the van also stops at one of the two partner bars where guests can enjoy drink specials and keep the party going! The partner bars that may be visited on the tour include Embers Ski Lodge or Party Fowl with discounts at both locations.
Don't miss out on the amazing opportunity for tons of fun in Music City. With any one of these amazing adventures, guests are sure to have a blast on their vacation.
Reviews

Ashley Ramsey
ST.CLOUD, MN
✓
Verified Traveler
The tour and the guide were absolutely wonderful. Very personal and informative! His upbeat and knowledgeable personality made the tour a must do again!! The stops he has picked out along the tour make for lots of fun. Plus seeing parts of nashville that's off the bearen path gave our party a great deal of joy!
Frequently Asked Questions for Nashville BYOB Tours:
What methods of transportation does the Nashville BYOB Tours use?

Jeep or van depending on selection.

Approximately how long does the Nashville BYOB Tours last?

Tours last approximately 1 hour and 45 minutes.

Where does the Nashville BYOB Tours depart from?

Cummins Station at 271 10th Ave South.