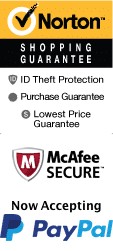 Liquor Lab
144 Second Ave N , Suite 10 Nashville, TN 37201

Liquor Lab is no longer available.
Liquor Lab winery tour style classes are kind of like cooking classes, but they are way more fun! These classes teach you how to make your own specialty alcoholic drinks and the history behind them. You'll learn the preparation, the shakes, the stirs, and the presentation. The best part? You'll get to enjoy these drinks and food during the class! Choose from one of the many classes in Nashville below and amaze your friends and family at your next get-together. It is sure to be a great time, especially since you will be able to sample the creations that you learn to mix along the way.
All of the events and classes are led by a specialist in a state-of-the-art 'laboratory'. The experience is hands-on, interactive, and entertaining. Your teacher will lead each session and you will follow their step-by-step instructions. You are sure to make new friends and unforgettable memories in the fun atmosphere. You can choose from various classes that teach you about wine, spirits, craft beer, and cocktails. You must be at least twenty-one years of age and bring a valid ID with you. If you show up intoxicated, you will be asked to leave.
Take this opportunity to be the most popular person at the next party you attend and book a class today for your next Tennessee getaway!
Frequently Asked Questions for Liquor Lab:
What is included in the admission price for Liquor Lab?

The price includes the class, drinks, and food!

Approximately how long could a customer plan to spend at Liquor Lab?

Classes range from 90 minutes to two hours.

What should I wear?

Just dress comfortably!

What do we need to bring?

Bring a valid ID.

Is Liquor Lab handicap accessible?

Yes.

Is photography & video recording allowed?

Of course! Don't forget your cameras.

For what ages is Liquor Lab appropriate?

You must be 21+.

Is parking available at Liquor Lab? Is it free?

Yes, free parking is available at the location.