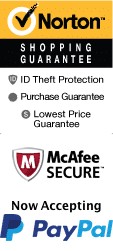 General Jackson Showboat Nashville Lunch & Dinner Cruises
2812 Opryland Dr Nashville, TN 37214
1-800-987-9852
Chat Now
A General Jackson Showboat Lunch or Dinner Cruise provides an amazing adventure to those visiting Nashville, TN. This famous paddlewheel riverboat takes guests via the Cumberland River to view the Nashville skyline to enjoy a relaxing cruise, live stage show, and delicious dinner. Whether you are celebrating a date night, birthday, or just want to get in some sightseeing during your Music City vacation, it is a must-have addition to your itinerary.
The Cumberland River is a gorgeous and historic waterway winding throughout Nashville. On whichever trip you choose, you will be able to see some of the most glorious sights in Nashville from a unique perspective. The showboat is equipped with amazing ways to see everything, including balconies and outside decks which allow for beautiful panoramic views of the towering skyscrapers and sparkling lights of the city. During warmer months, you may capture sight of local wildlife as well such as fish and birds. Soak in the fresh air and the unforgettable Nashville skyline scenery on this cruise tour, and don't forget to bring your camera to snap a few pictures along the way!
About the General Jackson Showboat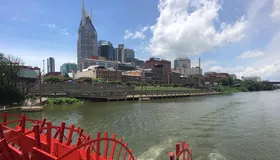 The General Jackson is one of the largest Nashville boat and river cruises in the country and its dock is found on the Cumberland River. Having launched its cruises in 1985, it has provided quality entertainment, live music, and fun to visitors for more than three decades. It is named after the first steamboat to travel in Nashville in 1817. Thousands of people have enjoyed this famous attraction, which is famous for its stately design and special event cruises, drawing in thousands of travelers every year to view its entertainment options. The boat itself has a lot of stunning features, with a length of 274 feet and a towering height of 55 feet, massive decks, and stunning views.
The Nashville river boat can carry up to 1,037 passengers and 135 crew at a time during max capacity. It also features one of the largest paddlewheels that is 36 feet long and 24 feet in diameter. Just the paddlewheel weighs 36,000 pounds! This massive boat has a total weight of 1,489 tons. It travels at an average speed of approximately 5 - 8 miles per hour. The boat is comprised of four decks, which hold features such as the Heritage Hall, a gift shop, the Victorian Theater with a sit-down dining area and comfortable seating, balconies, and tons of outside viewing opportunities. If you are wanting to enjoy a completely unique experience, make sure to board this fantastic riverboat. Additionally, the beautiful General Jackson Showboat is wheelchair accessible and gives a neat way to explore the Nashville downtown area.

Pass By
Cumberland River in Nashville, TN
As the largest and most important bodies of water in the city, the Cumberland River offers some incredible insight into local Nashville life. The river runs through the city and expands for an astonishing 600 miles throughout the US. As such, it is a huge transportation hub and offers a central point for boating and more. Get out on the water on the General Jackson to marvel at the river's abundant sightseeing, wildlife, and views of the Nashville skyline.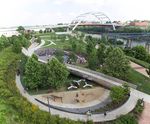 Pass By
Downtown Nashville
Explore Downtown Nashville from the water with tickets aboard the General Jackson. Downtown Nashville's skyline lines the border of the Cumberland River, giving guests the opportunity to see its most notable buildings, landmarks, attractions, and more as they glide along.
The stunning Nashville landscape views aren't the only great thing about a ride on this beloved vessel. As you take a relaxing trip along Nashville's Cumberland River, you can enjoy live orchestra entertainment. Chill out on the main deck and enjoy all of the General Jackson Showboat's Nashville views. This massive showboat is home to fantastic shows to entertain and delight guests of all ages. These shows take place at the center of the boat in the amazing Victorian Theater. This theater boasts two stories and balcony views for an unforgettable experience. A different band plays on each Nashville dinner cruise, so there is always something new and fun going on.
About Tennessee Legends Show on the General Jackson Nashville River Cruises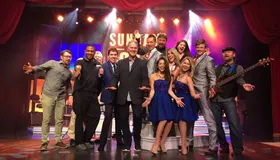 This show is featured on the midday cruise. Tennessee Legends is a fantastic musical journey which allows guests to experience some of their favorite songs in a memorable way while enjoying a traditional southern meal. From East Tennessee to Nashville's Music City to the soulful sounds from Memphis, many of the top musical entertainers of all time call Tennessee home. Hear Smoky Mountain stories from country music's greatest living legend, Dolly Parton to the sounds of Nashville's legendary Grand Ole Opry stars to the classics from one of the greatest artists of all time, Memphis' own Elvis Presley. With guitars, fiddles, and voices ringing, Tennessee Legends is a can't-miss musical treat. The performers are extremely talented and energetic, creating an explosive performance full of awesome live music and fun for all ages.


About Rollin' on the River
Rollin' on the River is a brand new evening cruise show, celebrating the music from some of America's iconic river towns. The musical journey begins way down yonder at the mouth of the Mississippi in New Orleans where we'll be playing jazz & swing favorites like "Jump, Jive and Wail" and "When the Saints Go Marching" in". Next, roll down the river to Memphis to enjoy a little blues, soul and R&B with number one songs such as "Soul Man" and "Respect" along with a medley of Sun Record artists like Little Richard, Jerry Lee Lewis and of course, the King of Rock and Roll, Elvis Presley. The final stop around the riverbend takes you to The Music City–Nashville, Tennessee, where you'll celebrate the city's early music roots, the incredible songs and stars of the 1990's and finish with the sounds of today's country music headliners. A magnificent, 8-piece showband fronts five of Nashville's finest singers supported by dazzling costumes, dynamic choreography and a spectacular visual multimedia and light display.
With tons of viewing space, these themed Nashville cruises offer amazing shows, a good time, mouth-watering food, and an energy that is totally unparalleled by any other boat adventure in the South. Be sure to climb aboard and enjoy live entertainment and downtown sightseeing the next time you visit Music City by booking your General Jackson Showboat tickets today. Whether you want to take an hour cruise, lunch cruise, evening dinner cruise, or just want to get out and see Nashville Tennessee on the river, these cruises offer amazing opportunities for adventures. Be sure to book your hotel lodging to the Gaylord Opryland Resort, go shopping at the Opry Mills Mall, visit the Country Music Hall of Fame and Museum or get tickets to see the Grand Ole Opry. Regardless of what you do, you're bound to have a blast on your trip to Nashville! Be sure to book a great Nashville hotel in the area. jackson general general jackson's music city queen riverboat nashville tngeneral jackson showboat seating chart gen jackson boat general jackson seating chart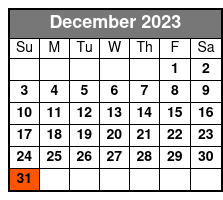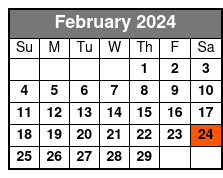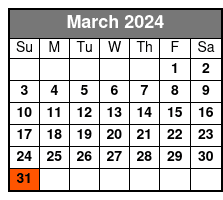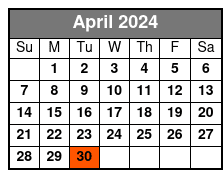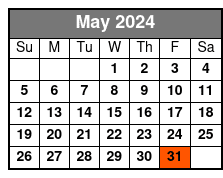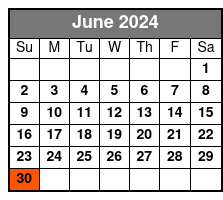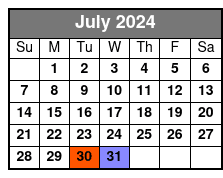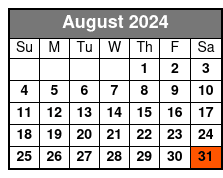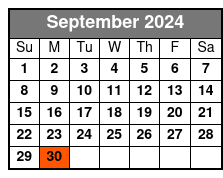 Options:
General Jackson Showboat Evening Christmas Dinner Cruise
Available Now until 12/23/2024 View Detailed Schedule
Enjoy a fantastic evening during the holidays. With some festive cheer, you'll be able to have an amazing evening upon this Christmas scenic dinner cruise! During the holiday-themed entertainment, guests will enjoy Music City Christmas and some great holiday hits. You'll hear some of the best stylings of artists like Bing Crosby, Mariah Carey, Michael Buble, and more. Combining classic holiday hits with modern favorites, the show brings plenty of festive cheer to the stage. The show stars five talented performers along with a horn section and a full live band. Enjoy costumes, Broadway-style dance, and more!
General Jackson Showboat Midday Christmas Lunch Cruise
Available Now until 12/23/2024 View Detailed Schedule
Celebrate the holidays in style with a ride along the Cumberland River and a mouthwatering holiday-themed lunch. The entertainment encompasses the legacy of Garth Brooks, Blake Shelton, Luke Bryan, Reba McEntire, and more. You'll enjoy some great bluegrass holiday hits with Christmas flair along with some Elvis Presley holiday stylings and a celebration of the real reason for the season!
Reviews

Heather Roark
West Berlin, NJ
✓
Verified Traveler
"This was an amazing event to go to"
This was an amazing event to go to. The food was delicious and the show was absolutely out of this world. I definitely suggest sitting through the entire show before roaming the boat since you have plenty of time after the show's done. The singers are very polite and let you take pictures with them at the end and then they have an amazing second show up on the top of the boat afterwards that is comical and fun. Definitely recommend doing this.

Lori Rowell
Pearl, MS
✓
Verified Traveler
The show was fabulous. The service was amazing. And the food was ok. Not sure what i was expecting, but i didn't't leave hungry. It was a bit crowded in the dining room so my advice is to go to the restroom and get your drinks before you get seated. The servers will get your drinks for you if you'd like. The stage was small but the cast used it well. Not boring at all.
Tip: Enjoy!!!

Betty Inmon
Ohio
✓
Verified Traveler
"Would recommend this experience to all and hope that it will become your family tradition."
The general jackson cruise at christmas has been a family tradition for the last several years. We are hoping to be there again this year. I love to see the glow on my daughter's face when we board the boat. We have never left the boat without the christmas love and full bellies from the show. The food is always wonderful and my two grandsons are always ready to eat. Would recommend this experience to all and hope that it will become your family tradition.

Barbara LaBare
Hollywood, MD
✓
Verified Traveler
"This was the best by far."
This was the best by far. We were seated at table #2 which was right by the corner of the stage. We got to see the entire show without anyone being in front of us and it was great. The entertainment was great and the dinner was fantastic. This was a special trip for my nephew who has been in a wheel chair since birth. He is now 42 years old and this was his first visit to tennessee. I wanted to do something special for him while we were there since his parents gave him the trip as a christmas present. I could not have asked for a better time nor could he. It was a surprise up until 10 minutes before we pulled into the parking lot. He had no clue what we were doing. So from the mongeau and labare family, thank you for making that day special for him.
Frequently Asked Questions for General Jackson Showboat Nashville Lunch & Dinner Cruises:
What type of parking do you have?

The General Jackson shares a parking lot with Opry Mills and there is no charge for parking.

Approximately how long are the cruises?

The entire experience is approximately 2.5 hours long.

How many decks or levels are there aboard the boat?

The boat has four decks.

What lake or river does the boat cruise on?

The boat sails on the Cumberland River.

How many passengers does the boat hold?

The boat holds 1,037 passengers along with 135 crew members.

What is the dress code?

Casual dress for all cruises. Shirts and shoes are required to be worn at all times. No halter top or bathing suit tops are allowed.

What is the policy in case of inclement weather?

The boat makes an effort to always sail even during weather-related instances in which the boat may be delayed.

Are strollers allowed on the boat?

Yes, strollers are permitted on board.

Does General Jackson Showboat Nashville Lunch & Dinner Cruises feature a bar?

Yes, there is a full-service bar on deck for all your favorite alcoholic drinks.

Are alcoholic beverages served at General Jackson Showboat Nashville Lunch & Dinner Cruises?

Yes, there is a full-service bar.

Is the boat air-conditioned?

Yes, the interior of the boat is air conditioned.
Book Now!