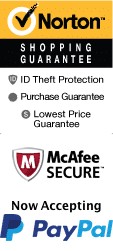 Transportation: Getting Into and Around Myrtle Beach, South Carolina
Major Highways Into and Around Myrtle Beach
Myrtle Beach is a beautiful place to go for a drive, and many visitors get around the area via automobile. U.S. Highway 17 is the major route that runs north/south along the Grand Strand. Other major highways in the area include I-20, I-77, I-85, I-40, I-73 and I-95.
Getting around the area is also much easier due to a one billion dollar road construction project. The Veterans Highway is a four-lane highway that links U.S. 17 and U.S. 501 and will soon expand to Highway 17. There is also new access to Myrtle Beach International Airport from the U.S. 17 bypass.
The Robert M. Grissom Parkway runs parallel to U.S. 17 Bypass and provides access through central Myrtle Beach.
S.C. 31 is a six-lane highway from S.C. 9 to US 501 that offers a scenic driving experience.
The Robert M. Grissom Parkway is a four-lane route from 62nd Avenue North to Harrelson Boulevard.
Myrtle Beach International Airport
Myrtle Beach is served by Myrtle Beach International Airport (Airport Code: MYR). Airtran, ASA, ComAir, Delta, Continental and US Air all service this airport. The airport is located only five miles from the beautiful Grand Strand with easy access from Highway 17.
Car rental is available from Avis, Alamo, Budget, Hertz, Thrifty, Sears and Ace.
Shuttle and Bus Service in Myrtle Beach
Lymo will provide you with cost-efficient bus transportation along the major highways to and from the Grand Strand and neighboring area. The regularly scheduled bus system consists of more than 80 vehicles that travel 22 routes and offer service every day of the year.
Myrtle Beach is also serviced by Myrtle Beach Airport Shuttle and Limousine Service and will provide you with shuttle or limo services. Numerous hotels will also offer complimentary airport shuttle service for their guests and visitors.
Be sure to have the right needs to get to all of your attractions when you vacation to the area.