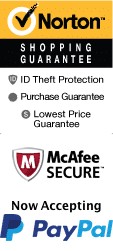 The Legend of Blackbeard in Myrtle Beach, SC
hershey pennsylvania vacation
Just off the stunning coastline and sandy beaches of Myrtle Beach, there lies a history that has been personified several times in Hollywood, yet has never quite been told... It is the legend of Edward Teach, a.k.a. Blackbeard, a notorious English pirate who had a reign of terror between the years of 1716 and 1718.
It was the "Golden Age of Piracy", and Blackbeard still lives on as the most famous pirate of that era. There are so many accounts of the story that its hard to figure out the truth. Some say he had fourteen wives, some say he committed horrendous attacks of terror and murder and still others say that he had hemp and lighted matches woven into his enormous black beard during battle. Despite the fearsome reputation he incurred, there are actually no verified accounts of his cruelty other than taking valuables from the ships.
According to the historical facts, Edward Teach never actually acquired a large fortune and there was no evidence to support claims that he was prone to burying treasure. Blackbeard's reign of terror ended when Spotswood gave instructions to Lieutenant Robert Maynard to hunt him down and destroy him. Several men perished in the battle and finally Blackbeard's reign was ended, despite the pirates best efforts.
Yes, it may be true that history has deeply romanticized Blackbeard. There may not be a treasure and there may not have been complete mayhem...But there could have been. No one really knows the truth any more. It might be fun to try and find out.
To get the full experience, try renting one of the films and mini-series that tell the tale. Try Blackbeard the Pirate (1952), Blackbeard's Ghost (1968), Blackbeard (2006), or other hidden gems. You could also visit the Blackbeard Seance at the Ghosts and Legends Theater at Barefoot Landing.
Head to this beautiful city today and enjoy the best the city offers. From shows to activities, Myrtle Beach will not disappoint. Find the best lodging that fits you and book your vacation package for Myrtle Beach.