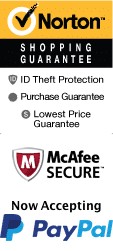 Myrtle Beach Deep Sea Fishing Report
Surrounded by ocean, Intracoastal Waterways, and many more bodies of water, it is no surprise that Myrtle Beach is a hot spot for deep-sea fishing. This guide will help you make the best choices in regard to your deep sea fishing trips!
Best Deep Sea Fishing Trips in Myrtle Beach
Get out and take an amazing trip in Myrtle Beach, with one of these awesome Deep Sea Fishing Cruises. Visitors can catch sharks, grouper, mackerel, and more as they traverse the Atlantic Ocean.
What is the best time to go deep sea fishing?
The best time for deep sea fishing is in the spring, where it is not too hot or too cold. The fish biting are plentiful. It also is a bonus if it is raining as the rainwater stirs the fish up and makes them more active!
Fish close to the shore in the Atlantic Ocean Myrtle Beach:
Fish in the surf in the Atlantic Ocean:
Pompano
Bluefish
Croaker
Whiting
Skate
Deep Sea Fishing in the Atlantic Ocean:
Snapper
Wahoo
Grouper
Mackerel
Porgies
Bluefish
Redfish
Spanish Mackerel
Snapper
Triggerfish
Rudderfish
Sharks
Amberjack
Black Sea Bass
Mahi
King Mackerel
Atlantic Sharpnose Sharks
Freshwater Fish in the Intracoastal Waterways:
Redfish
Catfish
Striped Bass
White Crappie
Shad
Saltwater Fish in Myrtle Beach Intracoastal Waterway:
Red and Black Drum Fish
Mackerel
Flounder
Cobia
Seabass
Crab