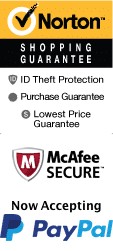 World Famous Gospel Brunch at House of Blues
4640 Hwy 17 S North Myrtle Beach, SC 29582

World Famous Gospel Brunch at House of Blues has closed and is no longer available.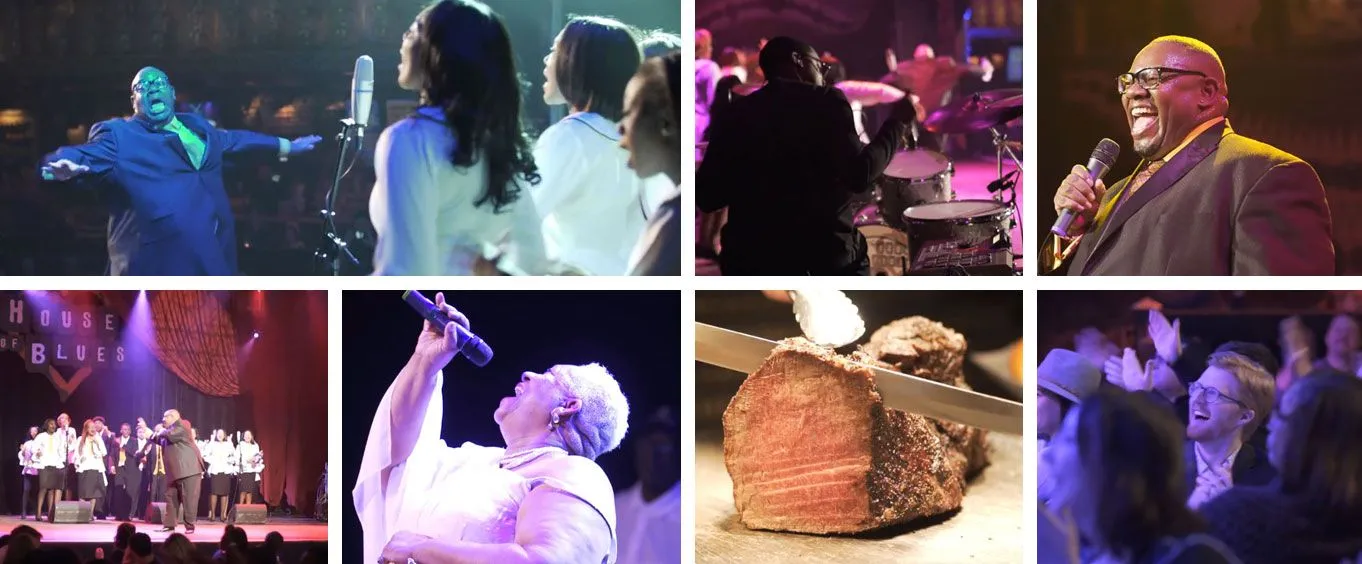 Enjoy a morning of amazing food and gospel music on your next getaway at Myrtle Beach, SC's House of Blues World Famous Gospel Brunch. This beloved show combines both great music and food for an event that the entire family will love, allowing them to feed both their souls and their appetites!
The show is high-energy and features a variety of local talent. Tap your toes or get up and dance along with both classic and modern contemporary gospel music. This music brings a soulful energy to your Myrtle Beach, SC getaway. Worship, praise, and tap along with high-energy renditions of the bluesy gospel hits of the Mississippi Delta. The live band is extremely talented, featuring singers, musicians, dancers, and more! You won't be able to resist tapping along or waving your napkin in the air in celebration! A rousing performance is the perfect way to start a soulful day in the Myrtle Beach area.
About the Buffet Brunch

Plus, guests will also be able to dine on a delicious buffet-style meal both before and during the show. This meal includes a carving station with mouthwatering selections and Southern classics like chicken and waffles and homemade biscuits. Create your own omelette and more. Top it all off with a delectable dessert that is the perfect end to your delicious all-you-can-eat feast! Drinks are also included in the price of the brunch.
About the House of Blues
Myrtle Beach's beloved House of Blues performance venue has been producing amazing shows since its conception. The goal of the founder, Isaac Tigrett, was to bring the culture of the Blues to light and share its music and energy with the world. Just a few of the elements he incorporated into these original productions included gospel, blues, and rock 'n roll music. To truly showcase these genres properly, Tigrett opened up the House of Blues in 1992. Since then, it has expanded from Massachusetts to Myrtle Beach where guests can explore local shows put on by talented performers. The mission of this community theater is to, 'promote racial and spiritual harmony'. With this comes high-energy entertainment that help to cross divides and bring people together to celebrate music and culture.
As well as offering up live performances, the venue is also home to various features and artifacts that display and pay homage to the culture of the Mississippi Delta. From the quilted curtains that honor enslaved African Americans who escaped through the Underground Railroad to the artworks displayed from local folk, Outsider art, and self-taught projects. Underneath each House of Blues stage sits a metal box filled with mud from the actual Mississippi Delta, so that each performer 'has the roots and the spirit of the South planted beneath their feet'.
Gospel music is a much-loved genre as it both uplifts and inspires. During this awesome brunch and music show, guests will be treated to a morning full of their favorite inspiring hits. Feed your soul and your appetite with the amazing House of Blues Gospel Brunch in Myrtle Beach.
Frequently Asked Questions for World Famous Gospel Brunch at House of Blues:
In what theater is the show held?

Myrtle Beach House of Blues at 4640 Hwy 17 S North Myrtle Beach, SC 29582

What is included in the price of a meal voucher or card for World Famous Gospel Brunch at House of Blues ?

The price includes the buffet meal and the show.

What is on the menu at World Famous Gospel Brunch at House of Blues ?

It's an all-you-can-eat brunch buffet featuring Southern-inspired favorites like chicken and waffles and a meat carving station.

Is World Famous Gospel Brunch at House of Blues handicap accessible?

Yes.

Is parking available at World Famous Gospel Brunch at House of Blues?

There is plenty of parking at Barefoot Landing.

When is the meal served at World Famous Gospel Brunch at House of Blues ?

The venue offers continuous seating for the buffet and live music from 9 AM - 2 PM on Sunday mornings.