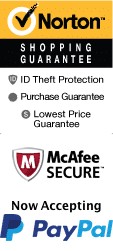 Murder Mystery Dinner Theatre
4640 Hwy 17 S North Myrtle Beach, SC 29582

Murder Mystery Dinner Theatre has closed and is no longer available.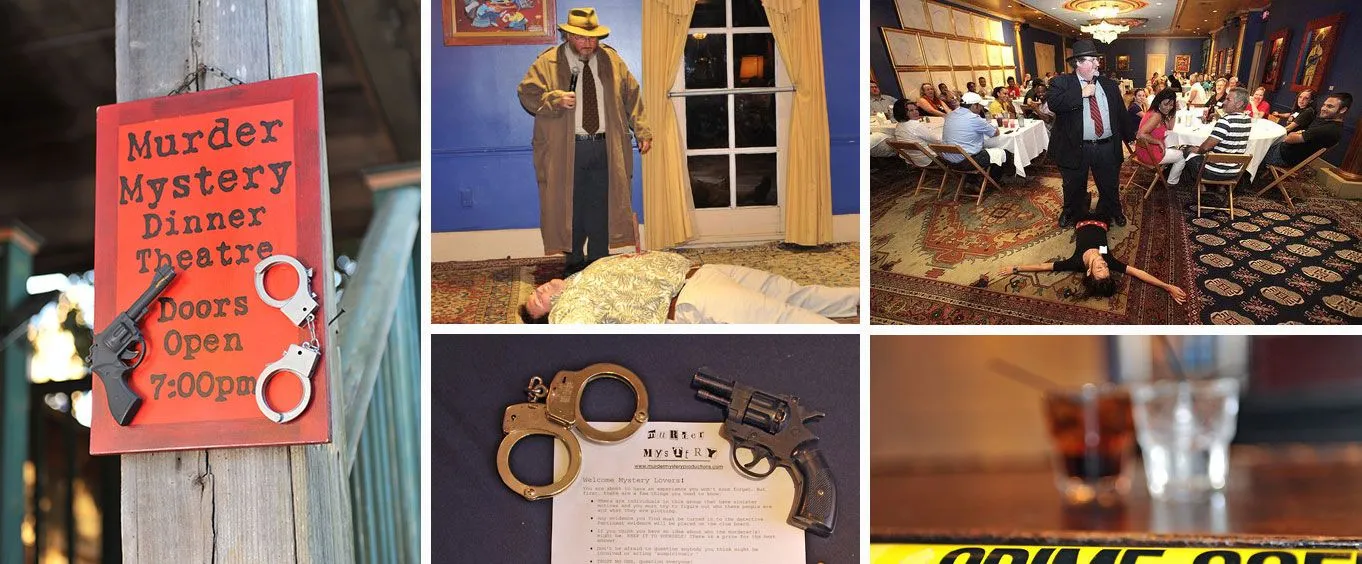 A murder mystery dinner show is sure to be an amazing time. Do not miss out on an evening of fun, food, and classic 'whodunnit' flair with Myrtle Beach's House of Blues Murder Mystery Dinner Theatre, one of the best shows in the area!
This show is completely immersive and interactive, allowing the audience to participate in all of the thrills. Mingle with costumed actors who bring the story to life right before your eyes. The show itself blends together comedy and mystery for a fun evening of laughs and intrigue. You never know who the killer may be, so keep your eyes and ears peeled for clues. You will need to solve them to figure out the identity of the criminal among you! While you eat, someone mysteriously is murdered and it is up to your to figure out who did it! Guests who solve the crime may even walk away with a reward for their sleuthing skills.
About the Dinner
Of course, it wouldn't be a murder mystery dinner show without some delicious food. Your three-course meal is served during the show and features a fresh salad with apple cider vinaigrette or ranch dressing. your main course is comprised of marinated chicken breast, rice pilaf, and fresh seasonal vegetables. Top it all off with a delectable house made key lime pie tart. Not only will you be able to participate in this fun murder mystery show, but you will leave totally satisfied too!
About Myrtle Beach's House of Blues
The House of Blues is one of Myrtle Beach's most beloved performance venues. It is here that founder Isaac Tigrett set out to explore the culture of the Blues and bring it to the South! He wanted to introduce the world to gospel, blues, and rock 'n roll. Thus, he opened the House of Blues in its very first location in 1992. Since then, the venue has celebrated diversity in music and has introduced many to the great music of the past. The mission of the theater is to, 'promote racial and spiritual harmony through love, peace, truth, righteousness, and non-violence'. Because of this mission, the House of Blues is also dedicated to serving the Myrte Beach community through various charity endeavors as well as providing high-energy entertainment that brings people together to celebrate.
The venue is also home to many artifacts that display history in a unique and colorful way. The stage curtains pay homage to enslaved Africans with a 'Jacob's Ladder' pattern which took more than 1000 hours to complete. Underneath the stage of every location in the country, a box filled with Delta Mississippi mud is placed to, 'ensure that every artist has the roots and the spirit of the South planted beneath their feet'. Of course, there is also a gorgeous art collection featuring folk and self-taught artwork.
Do not miss out on tons of fun, intrigue, and delicious food at Myrtle Beach 's House of Blues! This exciting Murder Mystery Dinner Show will add some excitement to your vacation, so book tickets today to figure out if you've got what it takes to be a super sleuth and solve the crime. murder at the cotton club myrtle beach
Frequently Asked Questions for Murder Mystery Dinner Theatre:
What is included in the admission price for Murder Mystery Dinner Theatre?

Includes the show and plated dinner before the show.

Approximately how long is the Murder Mystery Dinner Theatre?

The experience lasts approximately 2 hours.

In what theater is the show held?

House of Blues at 4640 Hwy 17 S North Myrtle Beach, SC 29582

Do the performers of the Murder Mystery Dinner Theatre sign autographs and meet the audience after the show?

Yes. This is an interactive Murder Mystery show.

What type of parking do you have?

Parking is free at Barefoot Landing.