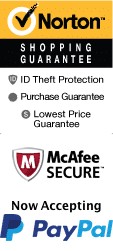 Grand Strand Myrtle Beach Horseback Rides On The Beach
Grand Strand Myrtle Beach Horseback Rides On The Beach is no longer available.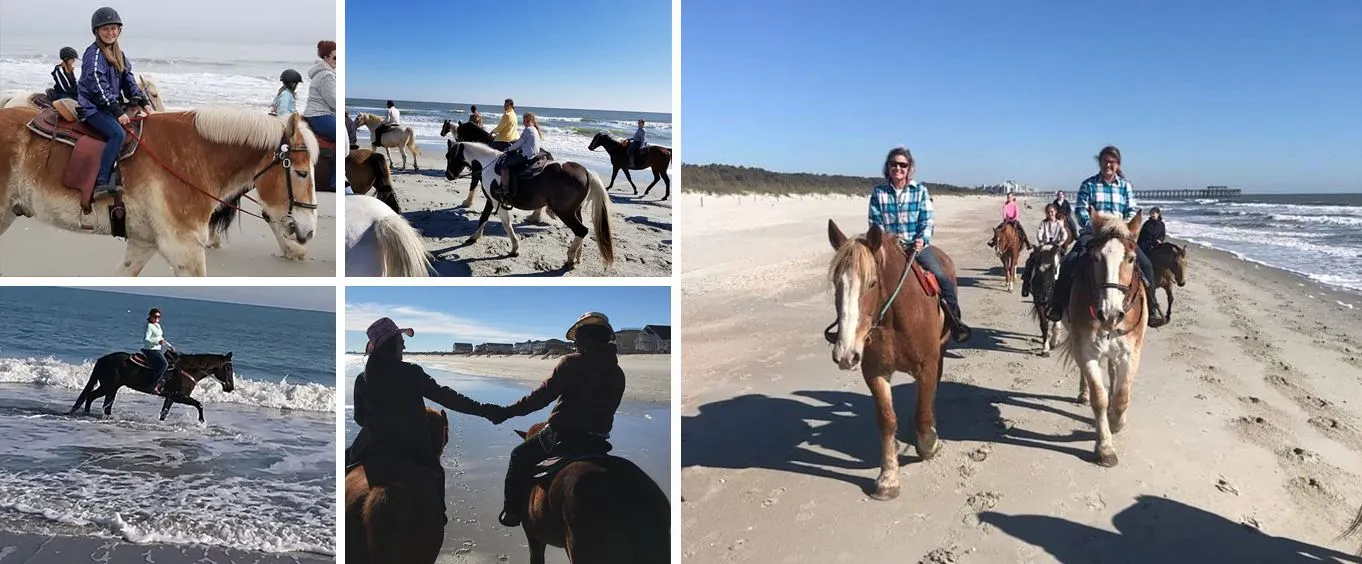 Enjoy the wonders of Myrtle Beach horseback riding with Grand Strand Horseback Rides. With one of these activities, guests will be able to venture along beautiful South Carolina coastline. With this beach ride, you soak up the sun and breathe in the ocean breeze while exploring some awesome views.
These exciting Myrtle Beach horse ride options offer fun for the entire family. Whether you are 9 or 90, you can hop on a beautiful horse and enjoy some horseback riding fun. This beach trail ride is completely guided so you can sit back and relax while you are shown the awesome Grand Strand landmarks. It lasts approximately 1.5 hours, so it is the perfect addition to your getaway.
These extremely inclusive rides are perfect for all ages. Although children must be at least 4 years old to ride on horseback, children who are under four can ride along in a wagon ride. Plus, riders will be texted or emailed photos of their adventure after the trail ride! Guests must be under 270 lbs to ride the horses, which are gorgeous creatures. Each of them is treated like a member of the family, so you can rest assured that your buddy for the day is well-taken-care-of.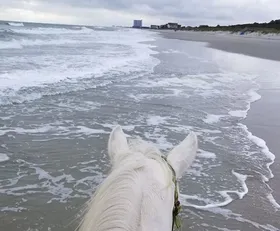 About Grand Strand Horseback Riding on the Beach
Feel the ocean breeze roll through your hair and enjoy the splashing of the waves as you and your steed make your way down the Myrtle Beach coastline. This picturesque tour gives guests an amazing opportunity to see some stunning views as you crawl the beach on horseback. Your ride is romantic, fun, and perfect for a variety of different vacation options. Horseback riding on the beach Myrtle Beach style is certain to be memorable.
About Grand Strand Horseback Rides on the Trails
Experience the beautiful wooded areas on more than 100 acres of trails. This activity includes wonderful looks at gorgeous South Carolina forestry. Keep an eye out for amazing wildlife and enjoy a fairytale-like adventure on this exciting adventure. Some of the views on this adventure may include pastures, canals, crop fields, and ponds.
Do not miss out on some awesome activities the next time you vacation in the area. With the 1.5 hour Grand Strand Horseback Beach Ride, you can see some wonderful views and enjoy fun like never before.
Frequently Asked Questions for Grand Strand Myrtle Beach Horseback Rides On The Beach:
What is included in the admission price?

Includes guided tour and all equipment.

For what ages is the tour appropriate?

Appropriate for all ages.

What type of dress & footwear are recommended?

Comfortable outdoor clothing with closed toe shoes.

Where does the Grand Strand Myrtle Beach Horseback Rides On The Beach depart from?

The tour departs from the Grand Strand Farm located at 2131 Hughes Gasque Rd Aynor, SC 29511

What sights will actually be visited while on the Grand Strand Myrtle Beach Horseback Rides On The Beach?

Depending on the tour you choose, one goes along the Grand Strand Coast of Myrtle Beach and the other goes along trails around the countryside.

Is photography / video recording allowed on the Grand Strand Myrtle Beach Horseback Rides On The Beach?

Both photography and video cameras are permitted.