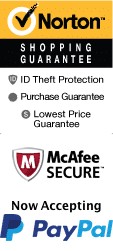 Christmas on Ice
Christmas on Ice is no longer playing in Myrtle Beach.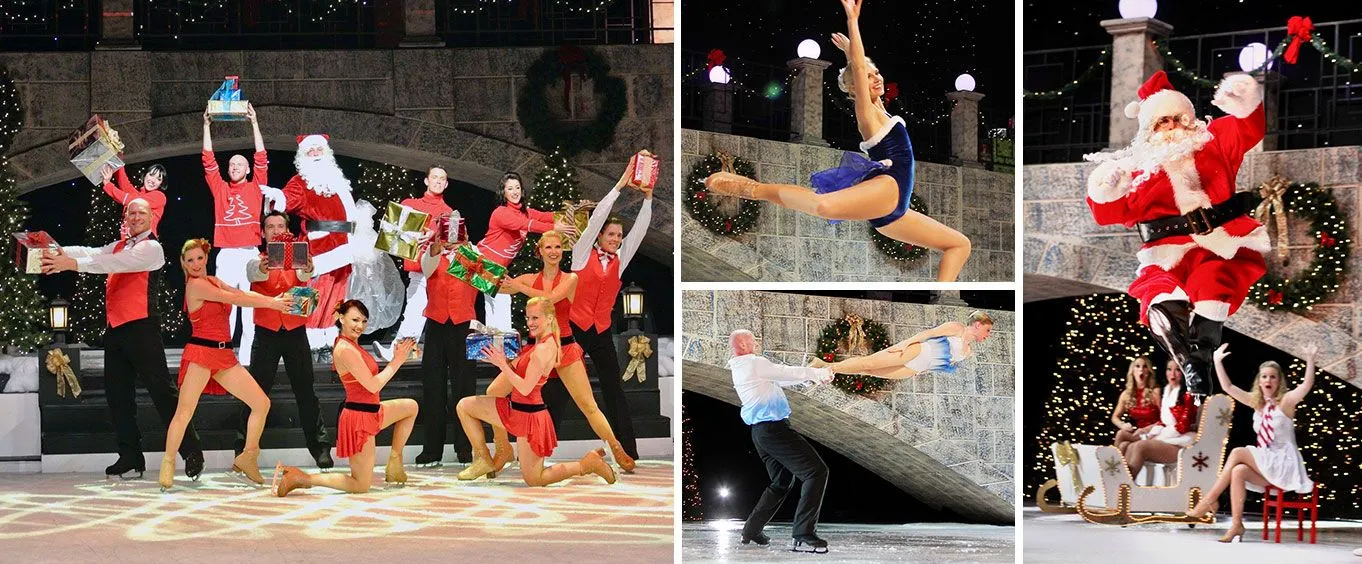 Holidays in Myrtle Beach are sure to be an amazing time in 2019 with this fabulous Christmas show! Celebrate Christmas in this amazing South Carolina city with Christmas on Ice,From November through December of the 2019 season, guests of all ages can soak in the joy of the season with the entire family, creating new traditions with loved ones and leaving with festive memories to fuel their holiday cheer.
This family-friendly endeavor is not only energetic and celebratory of the season, but it also features some thrilling ice tricks along the way. The cast is comprised of a group of international ice skaters, each with their own talents and personality that truly come to life on the ice. As they perform, you will be able to enjoy the cheerful atmosphere of the holiday. The ice stage spans for 50 feet, meaning there's plenty of room for all the action. Not only does everything take place on this unique stage, but the group is accompanied by the highest-kicking chorus in the area!
The performers will all showcase routines set to some of your favorite holiday music. Hum and tap your feet along with these beloved Christmas tunes as the holidays are brought to life right before your eyes through graceful dances and more! It is bound to be an amazing time for the entire family, so make some new traditions with this fun holiday show in Myrtle Beach.
About the Venue
The venue is perhaps one of the most unique parts of this event. Christmas on Ice will take place in a climate-controlled tent, so even when the temperatures dip, you can have a comfortable experience as you watch. This gorgeous venue is comprised of 850 seats and 30,000 square feet. As well as a huge tent, the stage spans along 50 feet, creating a huge canvas for the entertainment. Seats are arranged in an auditorium style, giving it a more intimate and up-close feel that is perfect for the holiday season. Plus, there are no obstructed viewpoints! The tent is also fully handicap accessible and features restrooms, a gift shop, and a concession stand which sells ice cream along with popcorn and refreshments. Head to the huge tent located at Fantasy Harbor this holiday season! There is also a patio area outside where visitors can mingle before the show.
Book tickets now to shows when you build your custom family vacation to Myrtle Beach.
Reviews

Lynn C
Lynn Haven, FL
✓
Verified Traveler
"Outstanding performance."
Outstanding performance. Extremely talented cast of skaters, singers, and dancers. Good audience when my friends and i attended who showed their appreciation. Would had liked a program to know something about each cast member. So glad we had made reservations ahead of time or may not had gone after the very long wet trip we had driving to sc. Would not hesitate to see the show again if time allowed. If you have the chance to see the show go, you won't be disappointed.

Stephanie Bylan
Myrtle Beach, SC
✓
Verified Traveler
Great show. Live in myrtle beach and always pleasantly pleased at the professional and level of performance of all shows, but this one was exceptionally well choreographed and a fun time.

Linda Mayer
Cornelius , N.
✓
Verified Traveler
"Skating was Olympic caliber, dancing and singing was exceptional."
If you want to see a show, this one exceeded expectations! Skating was olympic caliber, dancing and singing was exceptional. Every seat was good, even on the sides they had dancers performing. Definitely worth the money!

Artisha Richey
Eastaboga, AL
✓
Verified Traveler
It was awesome!! Great performance and great singing!


Frequently Asked Questions for Christmas on Ice:
Approximately how long is the Christmas on Ice?

The show is approximately 2 hours long.

In what theater is the show held?

The show is held in a state-of-the-art tent at the Waccamaw Mall

What is the length of intermission at Christmas on Ice?

The intermission lasts approximately 20 minutes.

What type of parking do you have?

Free parking in the paved parking-lot.