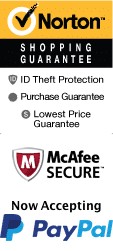 Everyone should plan a trip to Watson Cabin Living Museum in Lake Tahoe.
It takes you back to the era of the early 1800's. It's a museum that tell you the store of urban legends. You will enjoy a tour of Robert M. Watson and his son's cabin.
When you visit, you will enjoy the unique indoor plumbing, furnishings, and how well the home was restored and is surrounded by a lovely garden. Make sure you bring your camera or mobile phone, to snap lot's of pictures of classic times. It's a museum to embrace.
The cabin was built in 1908 by a father and a son, and is the oldest building on Lake Tahoe. The cabin is filled with century-old furniture and artifacts, as well as reproductions. The place sits on Lake Tahoe, where heritage, preservation, and where many generations of lake lovers come to visit all the time. Outdoor living on lake's are love's of all things nature. On a lake, you can fish, grow a garden, ride on a canoe, swim, or just hang out at your cabin, and enjoy a lunch or dinner on your lake patio.
At Watson Cabin Living Museum, you will be able to explore and discover how a family of the past, lived and how they preserved the way they did it. It's a style of the past, which visitors enjoy learning about the culture, Lake Tahoe, and appreciating preservation.