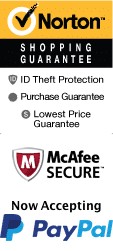 DeRubeis Art Gallery in Lake Tahoe, CA
4000 Lake Tahoe Blvd Bldg A Unit 3 South Lake Tahoe, CA 96150
The DeRubeis Art Gallery in Lake Tahoe, CA features fine art on metal.
The art gallery is located at 4000 Lake Tahoe Blvd Bldg. A Unit 3 in South Lake Tahoe, CA. There are plenty of featured exhibits and events going on all year long.
Visitors get to enjoy seeing the popular fine art work from the award winning artist, Chris DeRubeis, and they also get the chance to go home with his original work by speaking with one of the consultants and purchasing a piece. On certain days throughout the year, there are art shows for visitors to attend. The DeRubeis Art Gallery is open every day at 10 am.
The DeRubeis Art Gallery only features unique and original art from Chris DeRubeis. Although his work can be viewed at other galleries, each and every fine art on metal creation at this particular gallery is a guaranteed one of a kind piece that can only be seen and purchased at this location. Deemed as the 'Father of Conceptual Movement,' Chris DeRubeis is a rare and respected individual in the art world.
The DeRubeis Art Gallery is situated alongside stores and restaurants in the Tahoe Raley Shopping Center. There is plenty to see and do all around Lake Tahoe. If you'll be visiting the area anytime in the future, make sure to stop in at The DeRubeis Art Gallery.