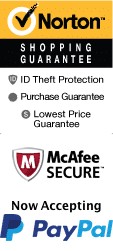 Pacific Crest Gallery in Lake Tahoe, CA
1001 Heavenly Village Way # 21 , Heavenly Village South Lake Tahoe, CA 96150
The Pacific Crest Gallery has a new address on Heavenly Village Way in sunny Lake Tahoe, California.
That is just across the cinema and very near the ice rink. The gallery is owned by a local citizen by the name of Rosemary Wood, who has dedicated it to local artists as well as internationally known artists. Rosemary is a graduate of California State University with a degree in Business Marketing. She began her career working in a hair salon, which helped get her through college and then she worked to aid developmentally challenged adults. After that, she managed her brother's Native American Jewelry and Art store, and the rest is history. She had found her niche. After working with a few other galleries, Pacific Crest Gallery was born.
About a dozen artists are on display at this unique location, where you will find paintings, jewelry, sculpture, and glass. One of a kind furniture has also been added to the inventory. The gallery also offers custom framing and if you find something you like, but don't feel quite ready to buy on site, don't worry, you can order online as well. Whether you're shopping for yourself or in search of a wonderfully unique piece of fine art as a gift, this gallery is sure to have the perfect item for you. Be sure to check out the gorgeous paraffin candles, so pretty and long lasting.
While you're in the beautiful Lake Tahoe area, you will want to add these sites to your visit list: South Lake Tahoe, Truckee, Tahoe City & West Shore, Squaw Valley & Alpine Meadows, Kings Beach & North Shore, and Incline Village & Crystal Bay.