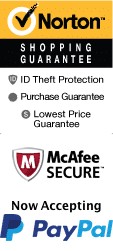 Tahoe Art League Art Center & Gallery in Lake Tahoe, CA
3062 Lake Tahoe Blvd South Lake Tahoe, CA 96150
Located in South Lake Tahoe the Tahoe Art League, Art Center and Gallery is comprised of several members of the Tahoe Art League and the artists use the Art Center and Gallery to showcase several works of art that cross several artistic styles.
Future visitors to The Tahoe Art League have the chance to take part in pottery and oil painting classes offered by the league to the public.
The Tahoe Art League was established as a non-profit organization with the objective to encourage art education by offering several classes to the public and to showcase the art of its members and other artists by having workshops, demonstrations, and through the use of their art gallery. The Tahoe Art League has artistic lessons and activities for students of all ages and all skill levels. Artistic presentations are offered monthly. The public can view any presentation or join in for an evening of fun painting with the Plein Air Painting Group.
Visitors to the Tahoe Art League can take advantage and take an instructive class in pottery or painting. If an art viewing experience is preferred then a visit to the Art Center and Gallery during business hours would allow visitors to see art created by local Tahoe artists. The public can purchase fine art, jewelry, pottery and support the Tahoe Art League and local artists through the purchases.