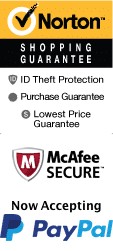 The Carmel Gallery of Truckee is one of two physical brick and mortar locations that the Carmel Gallery has in California.
Apart from the two locations, the Carmel Gallery has several online art galleries. The Carmel's sell photography featuring different locations on their online galleries. The Truckee Gallery specializes in fine print photography featuring landscapes and photographs of their travels but sells other artwork.
The Truckee Gallery was established by Olof Carmel and Elizabeth Carmel. Husband and wife Olaf and Elizabeth have traveled internationally and are award winning photographers. Olaf Carmel is known for his national park landscapes and his photographs have been featured in several magazines that focus on nature. Elizabeth Carmel's photography has graced many magazines, museums, and fine art collections. She is the author of a photography book that includes a forward by popular and versatile actor Robert Redford. As the founders of the Carmel Galleries, the Carmel's have primarily not only sell photography but also an eclectic mix of jewelry, sculpture and other art is also for sale at the Truckee Gallery.
Visitors to the Truckee Gallery can enjoy the scenic beauty of nature featured in landscape photography and purchase limited editions of fine print photographs. A look at the Carmel Gallery will direct the public to a catalog of art that can be purchased online. Visitors to the Truckee Gallery have the advantage of an immersive art experience by viewing the art in person and have the ability to judge with a larger degree of certainty if the artwork to be purchased will fit in the location of their choice in their home.