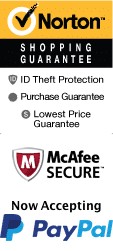 The Truckee Railroad Museum tells the story of railroads in the town of Truckee.
The museum is located at 10075 Donner Pass Road, and you can find it right next to the historic train depot in downtown Truckee.
Learn the history of the town through photographs, artifacts and stories about the early railroad system. The exhibits include the First Transcontinental Railroad, Logging Railroad, Hobart Rails and Conquering the Summit. The Tourism by Rail creates an interesting way to learn about the railroad system, and the Kid's Play Area allows children to learn about the railroad through play. You can also check out the Passenger Cars, Sleeper Car and Promotion Store Samples. The staff works hard to preserve the history of the early railroads, and this is why the caboose is painted in the same color scheme as the original Southern Pacific Railroad.
Railroads have always played a role in the development of the town, and the first transcontinental railroad of the country was finished in 1869. The Southern Pacific caboose was actually used on the railroad of downtown Truckee. Displays such as the Southern Pacific 9053 Passenger Car, Rotary Snow Plow and Bucyrus Erie crane were also a part of this historic railroad.
The Truckee Railroad Museum is the perfect spot to get a glimpse of the rolling stock used to develop the town. It gives you an idea of how residents traveled in the 1800s, and it allows you to see how the railroad system has evolved over the years. If you are looking for an afternoon of fun and education, the Truckee Railroad Museum is just the place for you.