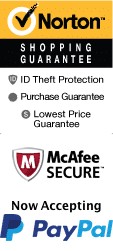 The Old Truckee Jail is a jail that was built in the late 1800's, and it used to house prisoners and unlawful folks until the early 1900's.
This building stood strong through the years, even as fires swept through the town. After it was closed, the building took some beating due to neglect and age. In 1974, the jail was reconstructed and turned into a museum.
This museum is interesting, because it holds some great history within its walls. Tours are offered here at the old Bastille every weekend during the summer. If you happen to find yourself within its confinements, you will be able to experience some of the past's finest memories.
Some ruthless figures for the old days were rumored to have been jailed at the Truckee Jail. Those people include 'Baby Face' Nelson, 'Machine Gun' Kelly, and 'Ma' Spinelli and her gang. In 1904, two inmates escaped by sawing off the bars that held them inside.
It would be a great adventure to experience some of the wild west history by taking a trip to Truckee, California for a tour of this old Bastille. Step foot in the very place that once held notorious outlaws, and you can learn about the things you only see in movies. Public tours are free, and private tours are affordable. In Truckee, California, you will also be able to enjoy restaurants, hotel lodging, wine-tasting, live music and plenty of outdoor activities.