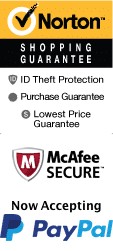 North Lake Tahoe Historical Society and Gatekeepers Museum
130 W Lake Blvd Tahoe City, CA 96145
Lake Tahoe has an exciting and rich history including natural and cultural factors.
Glaciers and volcanos mark the area, and it was traversed by the Washoe people, lumber barons, wagon trains, millionaires, and miners. Residents and tourists find the North Lake Tahoe Historical Society and Gatekeepers Museum to be a local treasure.
A group of passionate citizens who are concerned preserving local history founded The North Lake Tahoe Historical Society (NLTHS) in 1969. The Gatekeeper's Museum is a log cabin located at the Fanny Bridge, in Tahoe City near highways 89 and 28. The museum features oral histories, photographic collections, and clippings from newspapers and court ledgers along with maps of the area that all relate to Tahoe's history.
The Society and the Museum focus mostly on local culture and history. They have gathered quite the vast collection. The photograph collection includes pictures from as far back as the 1800s. Some memorabilia from the local area include baskets woven by Native Americans and focal points on mining exhibitions, westward movement, the logging era, and the Gold Rush. One of the more specific locations to visit with the NLTHS is the Marion Steinbach Indian Basket Museum which is located inside of the Gatekeepers Museum, and it offers over 800 baskets, clothing, dolls, artifacts, and pottery related to nearly 85 different Native American tribes.
The NLTHS and Gatekeepers Museum are fantastic places to visit in the Lake Tahoe area. Visitors will learn a great deal of information about local and national history, and they will have the opportunity to interact with locals who are passionate about preserving a local treasure.