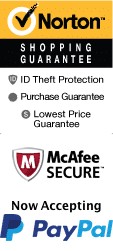 Located in the Lake Tahoe, California area, Job's Peak stands tall and proud as the fourth highest peak in the area.
This is an ideal place for a great hike and can be combined with nearby peaks like Freel and Job's Sister. Get some fresh air and see the scenery on this amazing hike.
Job's Peak is located in Alpine County, Lake Tahoe, California. It is one of the most prominent peaks in the area and is visible from Carson Valley which is all the way in Nevada. The peak is named after Moses Job, an early settler in Sheridan, Nevada who opened a general store in the area back in 1854. Originally the series of mountains located together were called Job's Group of Mountains, but around 1876 the Wheeler Survey began listing them as Job's Peak, Job's Sister, and Freel Peak.
Hiking the peak is an amazing experience. .It reaches up to 10,633 feet in elevation which provides hikers with an amazing scenic view of Lake Tahoe and its surrounding mountains. The peak is open to hikers all year long, however, the best times to make the climb are from June to October when the mountain is relatively free of snow. Hiking poles are often quite useful on this climb, and hikers are warned to be careful and avoid the sandy areas if possible. After hikers hit Horse Creek on their ascent, there is no more water and it is advised that guests bring at least two liters of water with them for the climb.
This beautiful peak offers an amazing scenic view and an opportunity to get in touch with nature. Enjoy a cross country ascent of slopes by climbing neighboring Job's Sister while you are in the area. Head to Lake Tahoe, California, and enjoy the sights and get some fresh air with a hike up Job's Peak.