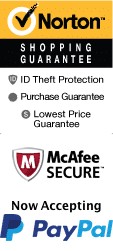 The Hellman-Ehrman Mansion sits on property that a wealthy San Francisco banker and businessman by the name of I.
W. Hellman did purchase for himself in 1897. The mansion is located south of Tahoma on Highway 89 and is known as being Sugar Point. The Hellman-Ehrman Mansion was built by architect Walter Danforth Bliss and is a summer home that was in construction from local and natural materials in the area. The building of the house did reach completion in 1903.
The Hellman-Ehrman Mansion is attractive for many reasons. For instance, this summer house is an exceptional representation of the post-mining period, when wealthy people were building elegant summer homes in the Lake Tahoe region. The Hellman-Ehrman Mansion was originally called Pine Lodge. In its heyday, it was considered to be, one of the finest of all not formal summer homes in the High Sierras. The care of the house was taken over by one of Hellman's daughters who did marry Sidney Ehrman. The family provided upkeep for the home until 1965. It was then sold to the State of California and became part of the Sugar Pine Point State Park.
The Hellman-Ehrman is far more than just a tourist spot in a park setting. It is also a very popular venue for weddings at Lake Tahoe. It has a magical backdrop with a beautiful setting and historical buildings.