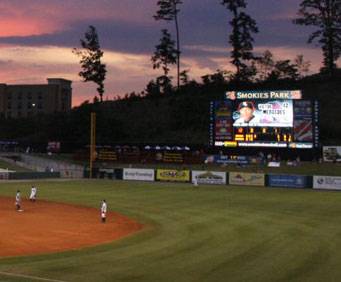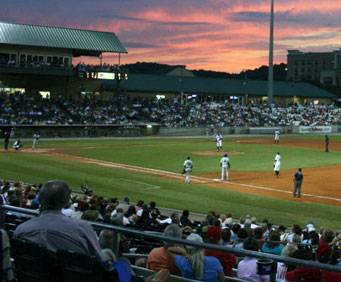 Smokies Park in Sevierville, TN
3540 Line Drive Sevierville, TN 37764
Home to the Class AA Smokies, an affiliate of the Arizona Diamondbacks, Smokies Park is a beautiful look at what a professional baseball park should be.
Opened in 2000, the park has a seating capacity of 6,000 with a sunken design.

Special attractions on the premises include a restaurant located along the third base line and a gift store on the first base side of the facility. Even if you're visiting the Gatlinburg area during baseball's off-season, it will still be worth the trip to Smokies Park just to experience the design of this great stadium.

By Date: