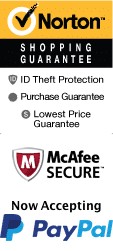 Two Night Branson Getaway Package
The Ozarks Mountain Region is a beautiful place, offering tons of scenery, great shows, and events that make it one of the best options for a two-day getaway!
About Area Tourism
Whether you are escaping the hustle and bustle of every day life or are celebrating an anniversary, this package is a great way to get away for a while! Enjoy yourself in this beautiful Ozark Mountain Region city with a wide variety of great adventures. As well as offering up some of the greatest shows on earth, Branson is also home to countless sightseeing opportunities, adventure parks, and more!
>>MORE: Top Activities
There are so many great things to do, no matter which sort of getaway you are wishing to plan. Whether you want to take on all of the thrills at Silver Dollar City, cruise along the beautiful Table Rock Lake, or head to the Branson Landing for great shopping and dining, Branson is a wonderful choice.
>>MORE: Sightseeing
About the Two Night Branson Getaway Package
When planning a fabulous getaway to Branson, book the Two Night Branson Getaway Package, which includes two nights of lodging and Bigfoot Adventure Golf.
About the Included Bigfoot Adventure Golf
Head to Bigfoot on the Strip to tee off with friends and family with the included Bigfoot Adventure Golf admission! This fun experience takes place on a beautifully-designed golf course complete with varying environments like the Woodlands and a cave. The course features 18 holes and is decorated by hand-painted Bigfoot-themed scenery.
About the Included Lodging
With two nights of lodging included, your vacation in Branson will not only be full of spectacular entertainment, but it will also be very convenient to plan and book. Branson is home to a variety of great options, from luxurious resorts to quaint cabins. Pick the perfect location, amenities, and more with this customized lodging experience.
>>MORE: Best Hotels in Branson, MO
For a great time in Branson, book the Two Night Branson Getaway Package today!
Frequently Asked Questions:
---
---
---
Customize a package with this form: