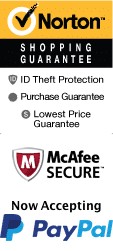 Jim Stafford Show
Location: Jim Stafford Theatre, 3440 West 76 Country BLVD Branson , MO 65616
Jim Stafford Show is no longer scheduled to appear in Branson this year.
Jim Stafford will present you with an endearing combination of music and a comedy show that will have you laughing in your seat and swinging to the beat for an enjoyable night with the whole family in the Ozark mountains.
For decades, Jim has been sharing his unique blend of talent with the Branson area, and now is your chance to experience Stafford live and in person for all of the great sounds and hilarious anecdotes that have kept him a star for all these years.
You may know some of Jim's hit songs which include Spiders & Snakes, Cow Patti, and My Girl Bill. He will perform his wonderful songs live and in person and show his mastering skill of classical guitar that will leave you breathless with his performance. The show doesn't just feature music, it also includes great captivating stories of Jim Stafford's life that will charm your heart, make you smile, and even laugh with his great classic humor.
About Jim Stafford
Born in 1944, Jim Stafford was raised in Winter Haven, Florida. He played in a band throughout high school and is self-taught on many instruments such as the fiddle, guitar, banjo, piano, harmonica, and the organ. He moved to Nashville after high school where he wrote his first chart-topper, 'Swamp Witch,' which hit the U.S. Top 40 in 1973 and followed it with the next year having his biggest hit 'Spiders & Snakes,' which reached up to No. 3 on the Billboard Hot 100 and even sold over two million copies which earned him the well known gold disc that month. He continued his success and in 1990, Stafford headlined for his own theater in Branson where he has been performing since.
Book your tickets today for one of the greatest shows to ever hit the Branson stage! With 20 years of performing on the Branson scene, you will not be disappointed with this fantastic and unforgettable show.
Reviews

David Parkison
Harrison, AR
✓
Verified Traveler
"better than i expected."
The jim stafford show was ever better than i expected. I haven't laughed that hard in years. The music and comedy was awesome. Given the chance i will go see it again, so will my daughter.

Dotty Tysseling
Des Moines, IA
✓
Verified Traveler
First time seeing this show, but it won't be the last. We've added it as a must see again. Jim is so funny in such a casual way. Just like he's just sitting and visiting with you. And we can't say enough about the awesome talent both of his kids have.

Marvin Johnson
Hugoton, KS
✓
Verified Traveler
Fantastic show! To be expected from what i consider one of americas premiere funny men! Took us back many years in our past. Got to admit he's got a very talented son and daughter as well!

Carolyn & Johnson
Palatine, Illinois
✓
Verified Traveler
Amazing guitar skills, and quite funny!
Frequently Asked Questions for Jim Stafford Show:
Approximately how long is the Jim Stafford Show?

The show is approximately 2 hours.

In what theater is it held?

Jim Stafford Theatre.

Do the performers sign autographs and meet the audience after the show?

Yes, he will sign autographs during intermission.

What is the length of intermission?

Intermission lasts approximately 15 minutes.

What type of parking do you have?

Parking is free.