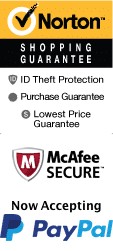 Yakov "Make America Laugh Again" Show
3454 W 76 Country Blvd Branson, MO 65616
1-800-987-9852
Chat Now
Get ready for a hilarious experience at Yakov 'Make America Laugh Again'. This style of comedy is perfectly explained by the motto 'to experience happiness and teach it to the world with passion through comedy and sensitivity' and this performer's humorous relational commentary confirms that love and laughter do indeed go hand and hand.
When you see this show, you'll be laughing until you can't anymore as Yakov shares his hilarious perspectives on life, American culture, and the indisputable differences between men and women. Sit back and enjoy this humorous, conversational show as he describes what it was like to move to America and learn the new customs the hard way. After you experience his talent and charisma live onstage, you'll understand why this Branson show has been selling out for years. Come meet Yakov yourself and find out what everyone has been talking about.
About Yakov
Yakov Smirnoff was born in Odessa, Ukraine and began his stand-up comedy career in the U.S. in the late 1970's. He was born 'Yakov Naumovich Pokhis' but chose the last name 'Smirnoff' because it was a name he thought Americans would be familiar with after a short time bartending in America. He moved to Los Angeles in the early 1980's and made his first film appearance in 1984 with a small role in
Moscow on The Hudson
with Robin Williams. He had appearances in several other films including
Brewster's Millions
,
Buckaroo Banzai
,
The Money Pit
and the sitcom
Night Court
. He had a lead role in the sitcom
What A Country!
In 1988, he was the featured entertainer at the White House Correspondents' Dinner. He earned his master's degree in applied positive psychology from the University of Pennsylvania and incorporates his education, humor and life experiences into his hilarious commentaries. Recently, Smirnoff has been traveling with his 'Happily Ever Laughter Tour' in which he showcases laughter's effects on relationships.
Reviews

Charlotte Divincen
Rolla, MO
✓
Verified Traveler
"He's got it figured out!"
Saw yakov - and was actually on stage volunteering for a segment in the second half of the show - i learned quickly that it wasn't just a country music show but so much more--the comedy outweighs any show in branson, the patriotism far exceeds any other show and gives you a renewed sense of patriotism, and he breaks down the importance of laughter and how laughter helps to show love, heal, and bring everyone together. I felt like i had attended some kind of motivational seminar that happened to be extremely funny and entertaining. He's got it figured out!

Dr. Jeff Scott
Roanoke, VA
✓
Verified Traveler
Funny, funny man... Clean, family friendly, and even a few good lessons along the way about marriage and life. Yep this is one show that will make your visit to branson something you will remember. Unlike some other shows, the seats are wide and the rows very ample. It is comfortable and enjoyable all the way around..... What a program! There is no doubt that yakov has been doing comedy for 40 years-- he has perfected his art!

James Oiler
Waukesha, WI
✓
Verified Traveler
"We absolutely loved the show"
We absolutely loved the show, it was so funny and the additional entertainment was great. Can't wait to come back. He was so gratuitous in signing pictures when the show was over as well as having his picture taken with the people attending. Just a wonderful person, and a show we will definitely attend during our next trip to branson.

Bernadette Grenzer
Rockford, MN
✓
Verified Traveler
Yakov is a very likeable person who sees the funny in every day events. His stories were enjoyable. I did not expect the wisdom he shared for making relationships work. I almost feel like i attended a couples' workshop. Overall, it was a very pleasant evening.
Frequently Asked Questions for Yakov "Make America Laugh Again" Show:
Approximately how long is it?

It is approximately 2 hours.

In what theater is it held?

It is currently being held at the Duttons Theater.

What type of parking do you have?

Parking is free.

What is the dress code?

Dress code is casual.
Book Now!