Buckets N Boards
Click for More Information

Exclusive Online Offer: Family Pass Available
(Must purchase in advance online or toll-free at 1-800-987-9852)
1600 W Hwy 76 Branson, MO 65616
1-800-987-9852
Description
Buckets N Boards Photos (12)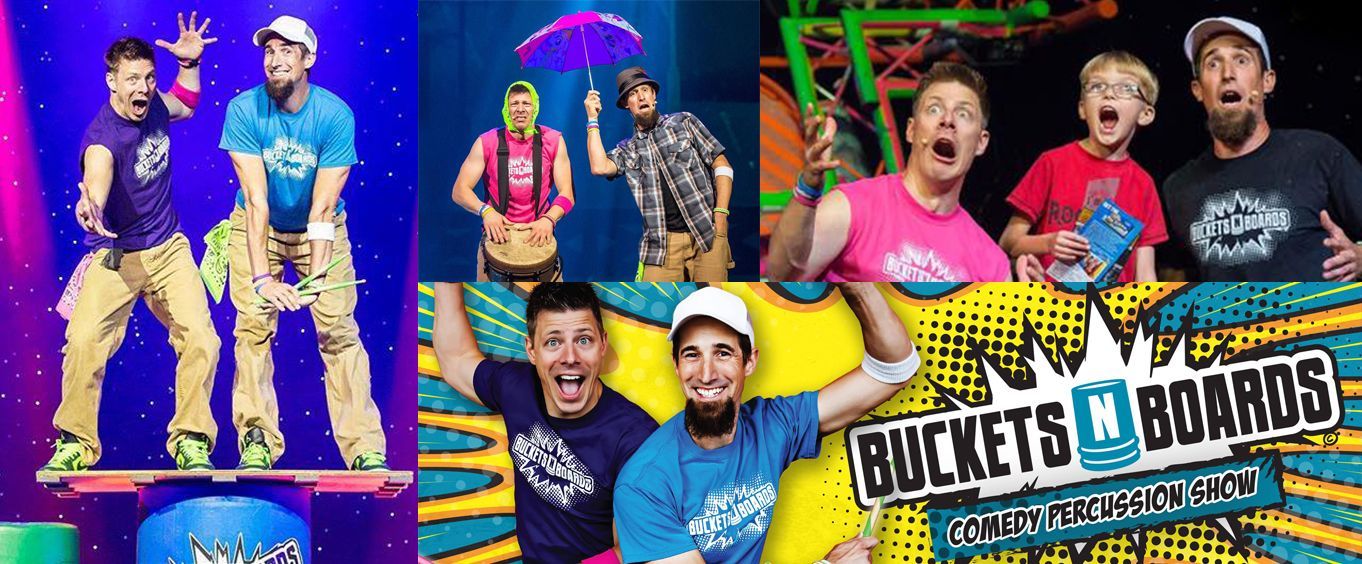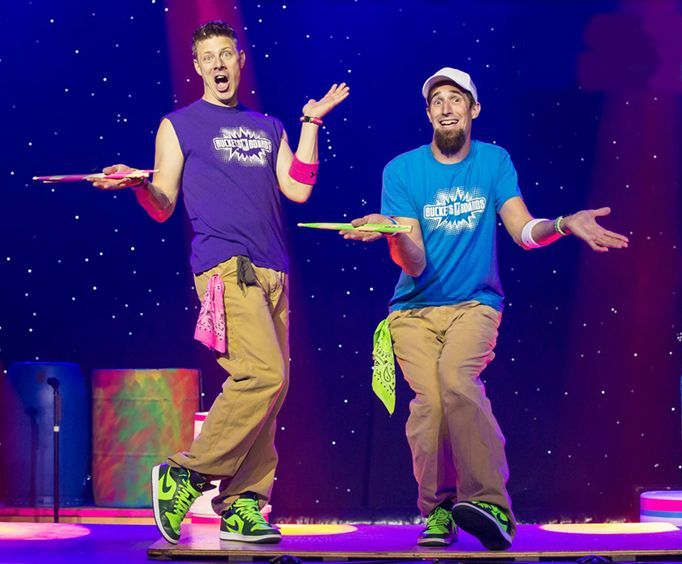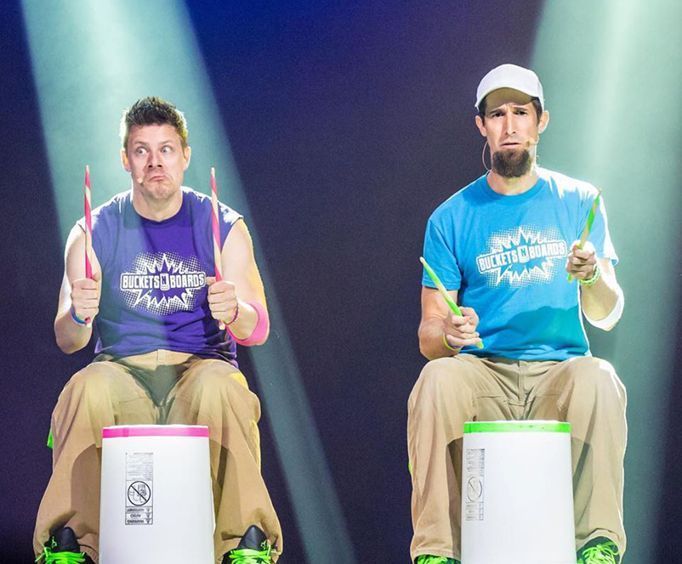 The revved-up duo of Matt Levingston and Gareth Sever bring to the stage their masterful skills at comedy singing, tap dancing and percussion in an innovative show that is sure to be fast-paced and lively. The duo's unique brand of entertainment has caught the attention of people of all ages, from little kids to their grandparents. Every show is filled with a rhythmic euphoria and a fun dose of comedy to perk up audiences.
The performance combines all sorts of musical wizardry using everyday objects as instruments. The skilled duo can go from drumming on buckets and ladders, tap dancing, backflips, and body percussion. Throughout the entire performance you and your family will want to dance, sing, and drum along with this wonderful group as they amaze the whole audience with their amazing skills.
Matthew "the face" Levingston started drumming at an early age on his mother's Tupperware using screwdrivers and continued his interest in percussion throughout his school years. Gareth "the hat" Sever also began his interest in music at an early age and discovered the art of tap dance when in school at Ithaca College.
Do not miss this wonderful and unique show the whole family will love when visiting Branson.
Frequently Asked Questions for Buckets N Boards:
What is included in the admission price for Buckets N Boards?

It includes the show.

Approximately how long is the Buckets N Boards?

The show lasts approximately 2 hours.

In what theater is the show held?

It is held at Dick Clarks American Bandstand Theater

What type of parking do you have?

Parking is free.
Reviews
4.2 | 15 reviews
Customer
MO
✓
Verified Traveler
"would recommend it to all."
Very good family entertainment and gets the audience involved! Fun comedy and good music. Their voices blend very well and both are excellent singers. Fantastic show for the money and would recommend it to all.
Shelley Merrick
KS
✓
Verified Traveler
"This show is the greatest."
This show is the greatest. The kids loved it. We laughed until we cried. The guys know how to keep their audience involved and their attention. My kids are trying to play buckets at home. This show is a must see.
Michele Enright
IL
✓
Verified Traveler
"This show is a must see."
This show is a must see. These 2 guys are very talented, they sing, dance and can drum on anything. They are also very funny and great with the audience and children.
Keith
Tennyson, IN
✓
Verified Traveler
Great show, enjoyed it immensely. If you have children, they will love this show. First show i've ever seen with a professional squeaky toy player.
Book Now!
Exclusive Online Offer: Family Pass Available