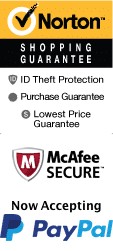 Comedy Hypnosis with Austin Singley
Location: Dream Theatre, 3307 W 76 Country Blvd Branson, MO 65616
Comedy Hypnosis with Austin Singley is no longer available.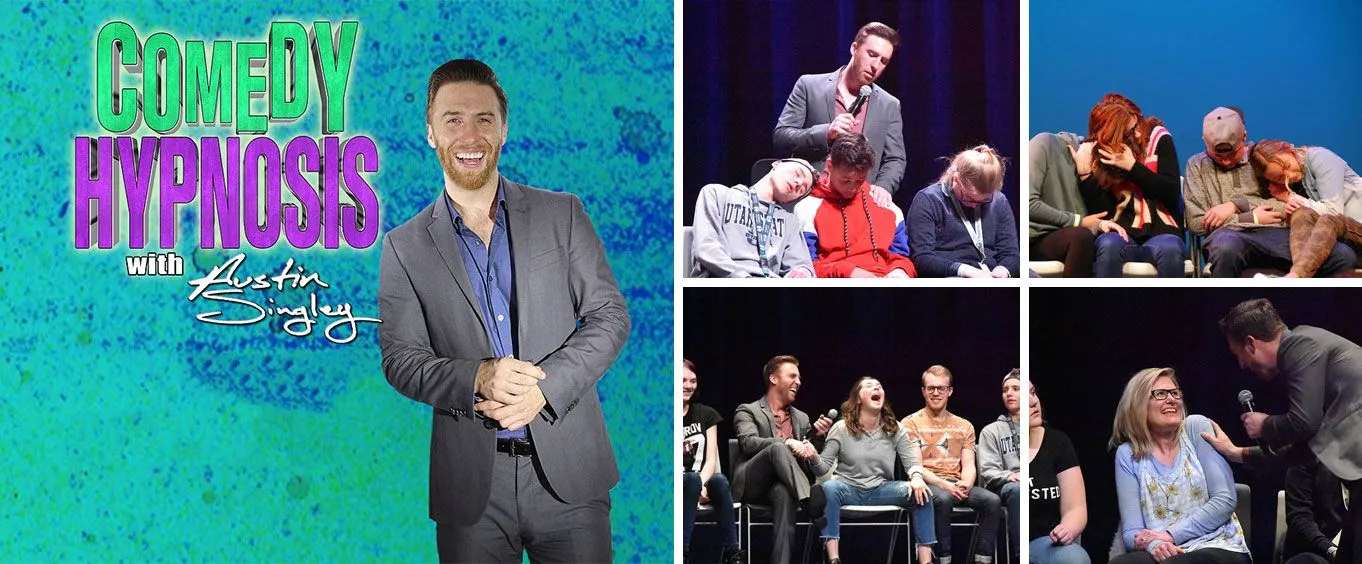 For a great family-friendly comedy show in the Branson, MO area, be sure to grab tickets to see Comedy Hypnosis with Austin Singley. This high-energy and fun hypnotist brings an amazing talent, fun, and comedy with him to the stage. Head to the Ozarks for this amazing production.
About the Main Show - 7 PM
Bring the entire family with you to experience 90 minutes of hilarity, hypnotism, and more with the 7 PM production. Austin Shipley has won awards for his entertainment and hypnotism skills and he brings great charisma and energy with him to each of his performances. This Las Vegas-style show incorporates a variety of special effects including stage techniques utilizing 300 different kinds of lighting and sound cues as well as light fixtures that truly make the experience immersive and fun. Guests of all ages are sure to have a great time watching as their friends and family are hypnotized into hilarious situations. It creates unforgettable memories for everyone who decides to attend.
About the After Dark Show - 10 PM
The 10 PM show is an adult-only event that is sure to be hilarious. For those who are 18+ (or those with parental consent), guests will enjoy a 'darker' version of the show. This show still features all of the talents of Austin Singley, plus a side-splitting uncensored version of the show! Get out without the kiddos and experience some of the best nightlife fun in the Ozarks with this After Dark production.
With awards for his shows under his belt and a fun and personable persona, Austin Singley brings great entertainment value to Branson, MO with his Comedy Hypnosis Show.
Reviews

Tracey Frier
Pocahontas, AR
✓
Verified Traveler

Roscoe Righter
Blue Springs, Missouri
✓
Verified Traveler
The audience was small which may indicate the popularity of this show, but would not state that as a fact. He pulled 13 people from the audience and attempted to hypnosis all of them at the same time, which i guess is normal for a show like this. Three did not take, but the other ten may have been successful. If they were not plants, and were hypnotize, it was funny and worth attending. I am not one that totally believes in hypnosism, so i am not totally convinced they where under.
Frequently Asked Questions for Comedy Hypnosis with Austin Singley:
Approximately how long is the Comedy Hypnosis with Austin Singley?

The 7 PM show lasts approximately 90 minutes. The 10 PM show lasts 90 - 150 minutes.

In what theater is the show held?

The Dream Theater

What is the length of intermission at Comedy Hypnosis with Austin Singley?

Main Show intermission is 15 minutes. After Dark Show does not have intermission.

What type of parking do you have?

Parking is free.