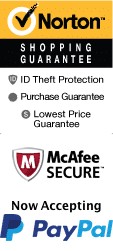 Branson Beer, Wine and Shine Tours
9 S, N Boardwalk Branson, MO 65616
1-800-987-9852
Chat Now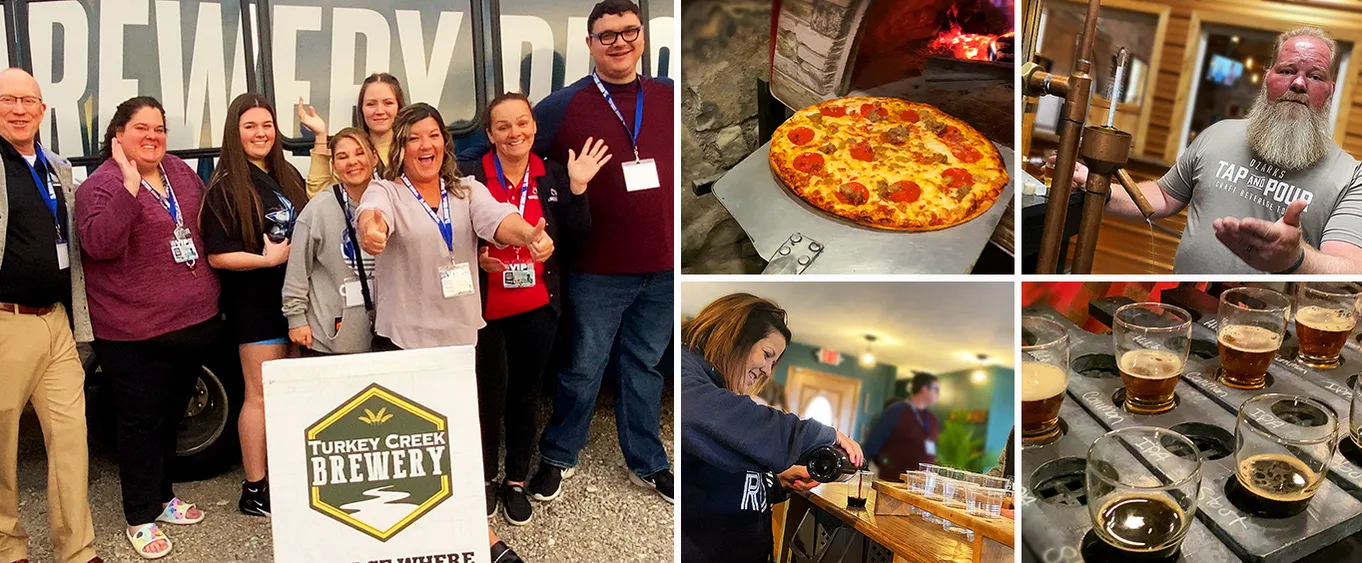 Branson, MO is known for classic entertainment, amazing shows, and plenty of scenic views, but it it also known for some great winery tour options. For those looking for something unique in the Ozarks, be sure to add the new Branson Beer, Wine and Shine Tours to your itinerary.
Meet your tour guide at the departure point and get ready for an amazing time visiting some of the best distilleries and wineries in Branson. Whether you are a fan of the classic IPAs or prefer sweet red wines, you will find something to your liking at these brilliant places. Along the way, you will learn about the history of brewing in Branson and get to know the distilleries and local breweries that make the Ozarks so special. Enjoy plenty of tastings and find your next favorite drink on one of these splendid tours! The tours take guests to multiple breweries and distilleries throughout the Branson area. From bourbon and vodka to rum and wine, there are so many deliciious concoctions to sample. Check out wineries, distilleries, and breweries on this adventure.
The tours each include a visit to one winery, one distillery, and one brewery.
For those who love a fancy evening or a great drink to pair with a charcuterie board, wine is the way to go. At the wineries, you will find expansive tasting rooms with many options to sample. From red wines to white wines and everything in between, you can find the perfect pairing for your next party. Explore the vineyards and learn about the art of wine making with a trip to one of the vineyards in the area. Then, visit a distillery! Ozark distilleries offer plenty of amazing drinks for all who visit. Experience the art of distilling and learn all about bourbon, whiskey, and more. Mix the spirits in some delicious cocktails or try them in their original forms. All of the distillery tastings use locally-sourced ingredients, so you will truly be able to taste the Ozarks with a visit. Who doesn't love a good craft beer? While visiting an Ozark brewery, visitors will enter the world of artisan beers and brews. These locally-crafted beers are made on site and have some of the most interesting flavor profiles around. From Pilsner to stout beers, you can enjoy a variety of delicious options. Plus, learn about the brewing methods and history of the brewery along the way.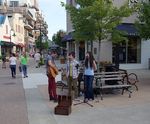 Hop-On Hop-Off at
Branson Landing
The Branson Landing is known as Branson's premiere shopping area. Here, guests will find a wide array of shops as well as restaurants, hotels, and entertainment options. Walk around the Landing and enjoy some fantastic retail therapy before grabbing a bite to eat. Be sure to catch one of the fountain shows as well. With so many things to do at the Landing, be sure to visit after your tour.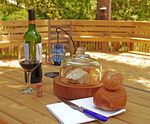 Stop at
Lindwedel Winery in Branson, MO
Nestled nearby Table Rock Lake, Lindwedel Winery is known for creating some of the most delicious concoctions in the Ozarks. Family owned and operated, this winery started with a dream and 15 acres in the Ozark Mountains. Nowadays, the Lindwedel family creates some delicious wines. Sample them during your trip!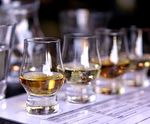 Stop at
Missouri Ridge Distillery & Brewery in Branson, MO
As the area's only grain-to-bottle distillery, this brewery offers so many amazing drinks to try. All of the brews are hand-crafted onsite, and guests will find an array of beverages to try. From moonshine to whiskey to beer and BBQ, this Distiller and Brewery is certain to impress.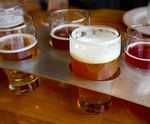 Stop at
Turkey Creek Brewery near Branson, MO
Guests will also be able to visit Turkey Creek Brewery. Located in historic Hollister, MO, this brewery is nestled on the banks of Turkey Creek. It is known for its magnificent local concoctions and brews, including options like the Moonshine Beach Blonde Ale, Hollister Hi'Lite, and Turkey Creek American Wheat.
Whether you are a wine fan or prefer a solid bourbon, there are so many flavors and drinks to experience on this Branson Beer, Wine and Shine Tour. Get out and experience the brewing scene of the Ozarks while exploring vast vineyards and brilliant breweries. Combine it with other fun attractions in Branson for a memorable getaway!
Options:
Local Beer, Wine and Shine Tours of Branson MO
Available 9/28/2023 until 12/30/2023 View Detailed Schedule
The Ozark Mountain Region is a remarkable place, and guests will have a marvelous time when they book the Local Beer, Wine, and Shine Tours of Branson MO. On this adventure, visitors will be able to head out and explore three different locations: Missouri Ridge, Turkey Creek, and Lindweddel Winery. Whether you love wine or want to try the beers, you'll have a blast! You will have an hour at each location to enjoy the various drinks and spirits.
Frequently Asked Questions for Branson Beer, Wine and Shine Tours :
Is photography & video recording allowed?

Yes! Be sure to bring your camera.

For what ages is Branson Beer, Wine and Shine Tours appropriate?

14 and older can attend. Must be 21 and older with valid ID to enjoy alcohol samples.

What is included in the admission price?

Includes drink samples and transportation.

What methods of transportation does the Branson Beer, Wine and Shine Tours use?

This is a bus tour.

For what ages is the tour appropriate?

21 and older. Guests must bring a valid ID and show it at each tasting location.

Where does the tour meet?

At the Paddlewheel Restaurant at 9 South Boardwalk at Branson Landing, Branson MO.
Book Now!