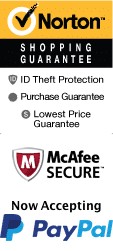 Acrobats of Branson Presents iCircus
Location: Branson Star Theatre, 3750 76 Country Blvd Branson, MO 65616
Acrobats of Branson Presents iCircus has finished its 2021 run. It is unknown at this time when it will be back.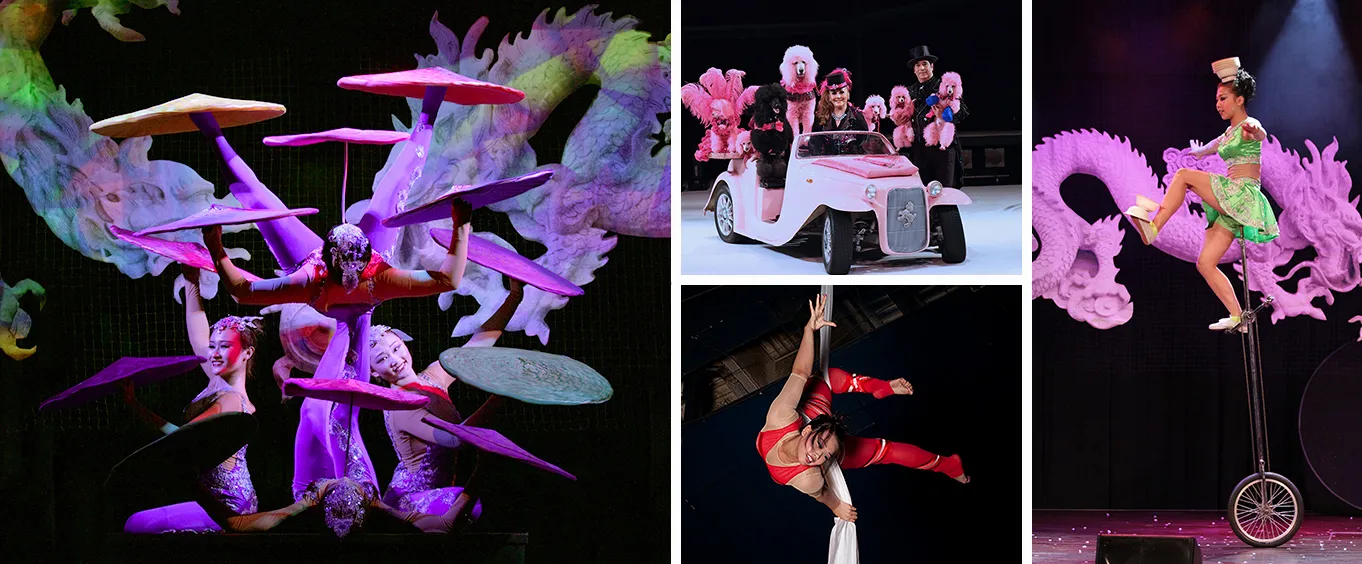 Branson, MO is one of the best places to go for quality entertainment and tons of fun, and the Acrobats of Branson Presents iCircus Show takes that entertainment to the next level! Enjoy adrenaline-pumping action and high-flying feats the next time you head to the Ozarks.
This family-friendly circus show entertains all ages, with plenty of marvelous tricks, stunts, and acts that will have you on the edge of your seat. Every trick and element combine for one of the most thrilling acts you'll find in the Ozarks. Starring 13 talented performers who are each dedicated to their craft and providing memorable tricks to the audience, this show is unlike any other. Don't miss out!
The show comes to life with a variety of stunts and tricks that pay homage to classical and traditional Chinese acrobatics as well as other techniques from around the world. Experience elements of Chinese, Mongolian, German, Russian, and Argentinian acrobatic techniques all rolled into one exciting display. During the show, you will see feats like:
Aerial Ring Stunts (performed at Cirque du Soleil)
Traditional Chinese Acrobatics
The Russian Bar
German Wheels
Foot Juggling
Taiji Sword Tricks
Mongolian Carpet Contortion
Jump Rope Tricks
Silk Rope Aerial Acrobatics
Performing Poodles
Unicycle Riding
And More!
Each of these tricks is practiced and displayed by talented performers who make it their life's goal to bring acrobatic tricks to the world. Witness their dedication and hard work as each trick is completed and brilliantly executed. You're sure to be on the edge of your seat with the talents of these acrobats!
Whether you are most excited for the pink performing poodles, aerial acrobatics, or awe-inspiring magical illusions, your time at the iCircus show is bound to be a memorable one! Get ready for adrenaline-pumping action and tons of high-flying fun the next time you visit the Ozarks. After the show, be sure to check out other awesome attractions in the area or book a hotel to complete your getaway.
Reviews

Suzan C Williams
TX
✓
Verified Traveler
"Would highly recommend."
Totally unexpected based on the title. A really good variety show that has something for everyone. Would highly recommend.

Konda Parker
LA
✓
Verified Traveler
The show was awesome. I have 2 sons 15 and 12 and they both loved it. I believe it was their favorite show. The acts are amazing!

James P Pavlock
TX
✓
Verified Traveler
"My granddaughters loved this show"
My granddaughters loved this show

Jimmy Payne
Texarkana, TX
✓
Verified Traveler
Frequently Asked Questions for Acrobats of Branson Presents iCircus:
Approximately how long is the Acrobats of Branson Presents iCircus ?

The iCircus show lasts approximately 90 minutes. The Mini iCircus show lasts approximately 1 hour.

In what theater is the show held?

Branson Star Theatre.

What is the length of intermission at Acrobats of Branson Presents iCircus ?

Intermission lasts approximately 15 minutes. There is no intermission during the Mini iCircus show.

What type of parking do you have?

Parking is free.