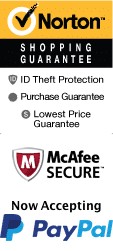 Frequently Asked Questions
General Questions
Answers to general questions about Vacations Made Easy.
How can I contact Vacations Made Easy?
On nearly every page, you'll find a link titled
"Contact Us."
We've included a form through which you may e-mail us with your questions, compliments or concerns.
During what hours can I speak to a Customer Service Representative?
Our knowledgeable and helpful Customer Service Representatives are waiting to assist you 7 days a week from 8:00 a.m. to 10:00 p.m. (CST). We even have limited hours available on holidays! Please remember that these hours are subject to change, and we may ask you to leave a message when we're experiencing unusually high call volume. Should you need to leave a message, we promise to return your call promptly.
Does Vacations Made Easy own all the properties listed on this site?
We'd certainly be happy if we did! We offer hundreds of products in dozens of cities, but we don't own them. We maintain great partnerships with these properties in order to provide you with one-stop vacation planning and shopping.
Is there a fee to use your service?
To provide you with outstanding service seven days a week, we've built our pricing to include all taxes and a small service fee, so the quoted price is all you'll pay. Because of our relationship with lodging and attraction venues, however, you'll find that our prices are comparable to gate price.
Can you send brochures?
We try to provide you with all the information you need right on our website. If you still have questions, our knowledgeable Customer Service Representatives would be happy to help you. Unfortunately we can't send brochures to you -- with thousands of vacation products, we'd have to rent a pretty big warehouse just to stock brochures on all of them!
How Do I Place an Order?
Frequently asked questions about placing orders.
Can I book a hotel only?
You certainly can! Just click on the hotel where you'd like reservations, and you'll be guided through the rest of the process.
Can I customize my vacation package?
Of course you can. It's one of the reasons we offer such a wide variety of products: so you can choose the vacation that best suits you. At the very top of every page, you'll find the tools to
personalize your vacation
. You'll also find these links at the bottom of our feature articles.
What if I want to cancel my order?
Because we secure your purchase with our vendors, we have a set cancellation policy. Please read our terms and conditions thoroughly and call us with any questions. If you think that cancellation is a possibility, we highly recommend that you purchase
travel insurance
when placing your reservations.
What if I want to make changes to my reservation?
To maintain a strong working relationship with our vendors while offering you the best possible pricing, we have to minimize the amount of time spent by our staff and theirs. Changes mean more man-hours for both parties, and we consequently must charge a $20 fee for any date or time changes. Because we secure your purchases with our vendors, changes cannot be made within ten days of your arrival date. Please refer to our terms and conditions.
How do I cancel my reservations?
Please refer to our terms and conditions to get a complete understanding of our policies. Contact our
Customer Service Representatives
as soon as you know you will be cancelling your order. It's important to contact Vacations Made Easy and not the vendor to make your cancellation. You'll need to return your vouchers immediately to the address below. For your own protection, we recommend you send the vouchers to us via return receipt, signature required post. Vacations Made Easy 610 E. Battlefield Road, Suite A-205, Springfield, MO 65807
How is my privacy and credit card information secured?
Please refer to our privacy policy for a comprehensive understanding. You'll find a link
here
, and at the bottom of every page.
When are my reservations made?
As soon as we receive your order, we contact our vendors and confirm your reservations.
How far in advance do I need to make a reservation?
All of our products are subject to availability, so you'll want to make your reservation as soon as you've made your decision. However, if the product you want is still available, you can place your order as late as one hour before your scheduled arrival.
How do I make a reservation online?
Just click on the product you'd like to reserve, and follow the prompts. If you have any trouble, call our
Customer Service Representatives
and they'll be happy to assist you.
What should I do if an error occurs while I'm placing my order?
Can prices on vacations change?
Yes, our prices are subject to change. But once you've placed your order, the prices are locked. The only way to guarantee a specific price is to place your order at the time the quote is initially received. All prices are in US dollars.
When is my credit card charged?
After your order has been placed, we usually process your credit card order within 24 hours.
When do I need to make payment on my order?
You must make payment in full at the time you place your order.
How long does it take to get my vouchers?
Depending on your order date and location vouchers may be printed at home or picked up in our customer service centers within 24 to 72 hours of placing order. Please refer to the terms of sale for your particular order during the check out process for more details.
How do I view or print my vouchers or voucher pickup instructions once my reservation is made?
When you receive your voucher or voucher pickup instructions through e-mail, you'll find prompts that lead you through the process. If you experience trouble, contact our Customer Service Representatives for assistance.
Do I really need my vouchers?
Yes. Your vouchers are your proof of purchase, and you will not be able to use the product without them.
Do package prices include fees and taxes?
Yes, our package prices are inclusive of all taxes and service fees.
Should I purchase travel insurance?
We highly recommend it! Travel insurance covers you in the event that unforeseen circumstances cause the need to cancel or interrupt your vacation. Most vacation providers, including Vacations Made Easy, charge for cancellations.
What happens if I decline travel insurance?
You don't need to purchase travel insurance to purchase products on our website (We don't sell your travel insurance ourselves). But keep in mind that we have set cancellation policies, and when you agree to our terms and conditions by making a purchase, you accept these policies.
How can I get the best seats for concerts and shows?
Vacations Made Easy always books your seating as "Best Available" in the section you purchase your seating in. This means that your seats will be the best of the theater seats that haven't been purchased yet. So the best way to get great seats for that concert or show is to make your reservations early.
What documentation do I need for my trip to Canada?
Non-U.S. residents may be asked to show a passport and a valid visa, if one is necessary. If you are a resident or citizen of the United States, carry proof of your citizenship (birth certificate, certificate of citizenship, or naturalization certificate). And bring a government-issued, photo I.D. (drivers' license or state I.D.). If you are a permanent resident of the U.S. (i.e., you have a green card), you should bring proof. Those traveling with children that aren't their own must have a signed letter from the child's parents. As always, check with the
Canada Border Services Agency
for the latest information before departing on your trip.
What currency are your prices quoted in?
All of our prices are in U.S. dollars.
How do I know my reservation is confirmed?
After you've placed your order, you'll receive an e-mail confirmation.
Questions about Properties
Answers to questions about properties we offer.
How can I get directions?
We think of everything! Once you've placed your order, we print either a map or addresses of the shows, attractions, and hotels you're visiting right on your ticket voucher.
How can I get a telephone number or address for a specific vendor?
Please allow us to do the legwork for you! We'd be happy to contact our vendors with your special requests. Once you've placed your order, you'll receive a voucher with a map and/or address. Naturally, we'll continue to provide you with great customer service for the duration of your trip by acting as an intermediary between you and the vendor(s).
How can I find out more about a show, tour, or attraction?
You've got several ways to find out about activities on the Vacations Made Easy website. When you click on a link, either in an article or in the activities listing, you'll come straight to the description page. You'll find "buttons" above the description that allow you to browse photos, view a schedule, read comments from customers who have been there (or add your own, after you've visited), and, if we have an article that goes into even greater detail, you'll find a "featured articles" button. If you still have questions, please feel free to
e-mail us
or
call
our customer service department.