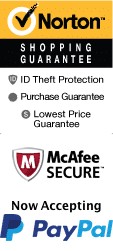 Busch Gardens Williamsburg Vacation
Head to the beautiful city of Williamsburg, VA to enjoy a variety of fun with admission to Busch Gardens and your lodging!
About Williamsburg
Williamsburg is a historic city that is enriched with culture and history. This Southern city is popular for places such as Busch Gardens, but it is also home to many things to do and see. For those who are looking to have a fun and educational getaway, this city is a fantastic option. Check out one of the exciting tours offered in the area to enjoy sightseeing in a brand new way!
>>MORE: Sightseeing Tours in Williamsburg
Historic Attractions
As well as Busch Gardens, Williamsburg is home to a variety of interesting historic landmarks and attractions. Guests can visit these places at their own leisure, including the Jamestown Settlement, Colonial Williamsburg, and the Virginia Musical Museum.
>>MORE: Historic Attractions in Williamsburg
About the Busch Gardens Williamsburg Vacation
With the Busch Gardens Williamsburg Vacation, you can enjoy a 1-Day Ticket to Busch Gardens Williamsburg as well as three nights accommodations. If you're looking to get a little taste of the major highlights of the area, then this quick getaway is certain to fit your needs.
About the Included Busch Gardens Admission
A variety of thrill rides, shows, eateries and international flavor ensure that you'll never be short on things to do at Busch Gardens. Different areas of the park represent varying European cultures such as Ireland, Italy, and England. Scattered throughout these areas, guests will find frightening rides such as The Curse of DarKastle - The Ride, surreal show experiences such as the acrobatic mastery of Imaginique, and fun and excitement every step of the way.
About the Included Lodging
Your vacation package also includes three nights of lodging at your choice of hotels. There are plenty of amazing hotels to choose from, from resorts to spots in the historic area of Williamsburg. You can find the perfect lodging option for you and your loved ones.
>>MORE: Colonial Williamsburg Area Hotels
If you've never been to Williamsburg before or are simply looking for a quick getaway for a few days, the Busch Gardens Williamsburg Vacation can offer a glimpse at Williamsburg and a great time with friends and family.
Frequently Asked Questions:
---
---
---
Customize a package with this form: