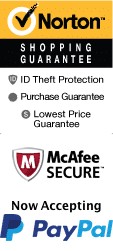 Comfort Suites Williamsburg Historic Area
220 Bypass Rd No.A Williamsburg, VA 23185
1-800-987-9852
Chat Now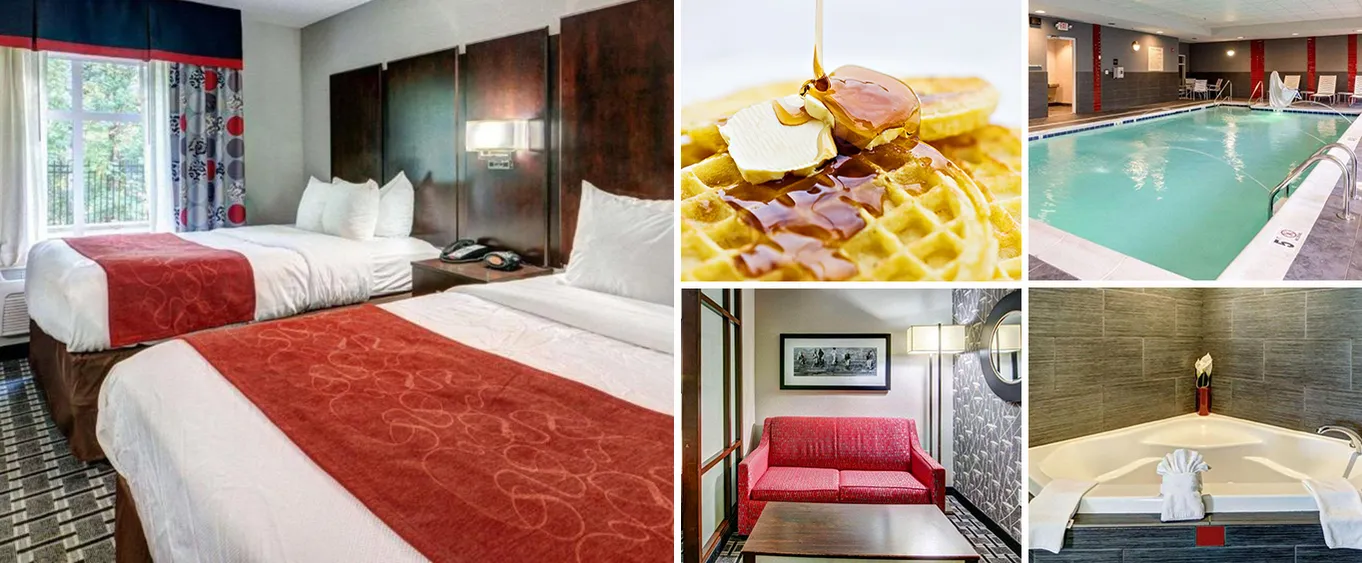 Related Lodging by Category:
The Comfort Suites Williamsburg Historic Area is situated within two miles of both of Washington DC's major airports as well as the interstate highway. Along with being within a couple of miles of these sites, the hotel is also within three miles of many local attractions such as the Comedy Club, the Colonial and the Ripley's Believe it or Not Museum. This hotel also includes many standard amenities such as a fitness center, a continental breakfast, a hot tub and a swimming pool. All of these amenities allow guests to enjoy themselves in a luxurious environment during their stay in Williamsburg. Once guests arrive at the hotel, they will have immediate access to a spacious lobby that has contemporary artwork and furniture to provide them with a lasting impression. Inside the lobby, guests will also be able to talk to one of the friendly and professional staff members who will help them get situated in the hotel. These staff members will help you get checked in as well as provide you with any assistance you need in order to enjoy your stay. As soon as you go into your room, you will be entering a spacious area with up to two beds, a television and a private bathroom. All of these features will make you feel right at home when staying at the hotel. Whenever you decide to stay at the Comfort Suites Williamsburg Historic Area, there are some other amenities that will help you enjoy both comfort and convenience during your stay. The hotel offers room service where you can order meals and get them delivered right to your door at any time. At the hotel, you will also be able to make local calls free of charge, use high speed internet and watch cable television with pay per view. When staying at the hotel, you will be within a short walk of many shops, movie theaters and restaurants as well. For extra adventure on your Williamsburg vacation, check out some Busch Gardens Williamsburg rides, enjoy browsing Colonial Williamsburg Shops and the other shopping Williamsburg VA offers. Plus, with great lodging you'll stay comfortable!
Reviews

Duncan Wallace
Virginia Beach, VA
✓
Verified Traveler
"Personnel friendly and helpful."
Personnel friendly and helpful. Facility marginal with space. Breakfast great with variety and quality.

Naidre Miller
Brooklyn, NY
✓
Verified Traveler
"Very conveniently located..."
The hotel was recently renovated and the rooms are pretty nice. The free breakfast is pretty generic- cereal, nasty eggs, sausage, breads and muffins, yogurt. Nothing that resembles a healthy option. The pool was small, but our kids enjoyed it. Very conveniently located and we walked to cracker barrel for dinner- lots of places to eat nearby.

Gail Johnson
Middletown, New York
✓
Verified Traveler
"We were thrilled with our first experience with you!"
Excellent hotel, extremely accommodating staff, good breakfast, planning-made-easy!, terrific value! We were thrilled with our first experience with you! We have raved about your site to many. Thank you!!!

Jennifer Gauvain
Willow Spring, NC
✓
Verified Traveler
Great hotel, clean , close to everything
Location Highlights
Nestled in the heart of historic Williamsburg, the Sleep Inn Historic Williamsburg offers a convenient location with easy access to the top attractions in the area. The hotel is situated just minutes from Colonial Williamsburg, a living history museum depicting life in the Revolutionary War era. The surrounding town offers a plethora of shopping opportunities, ranging from the convenience of local grocery stores and gas stations to the quaint boutiques and craft malls in the area. For those seeking culinary adventures, nearby restaurants, such as The Fat Canary, offer delectable dishes like the truffle fries and lobster mac and cheese. Park enthusiasts will enjoy the nearby Waller Mill Park, where visitors can fish, hike, and rent paddleboats on the serene lake. Visitors seeking adventure can explore the Busch Gardens amusement park, a thrilling fun destination for the whole family. With so much to see and do, the Sleep Inn Historic Williamsburg is the perfect accommodation for your Williamsburg getaway.
Book Now!