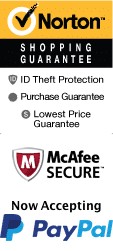 Shopping In Colonial Williamsburg, Virginia
ORDERING INFORMATION
Book by Phone:
1-800-987-9852
Book Online:
Take advantage of a unique shopping opportunity at Colonial Williamsburg shops.
The 18th century stores, here, offer everything from children's toys, to fine dinnerware, to plants. There's something for everyone, and don't forget to buy a little something for the loved ones back home.
McKenzie's
Find the cure to what ails you at McKenzie's. The remedies offered at this Colonial Williamsburg shop are similar to the ones created by Dr. Kenneth McKenzie in the mid 1700's. The medicines come in many different forms; herbs, spices, candied ginger, horehound drops, even rock candy.
Colonial Nursery
The Colonial Nursery offers you a way to take a bit of the Williamsburg landscape home with you. Visitors can purchase, herbs, flowers, seasonal greens, and wreaths. If taking a live plant onto an airplane does not sound pleasant to you, look into their clay pots, bird bottles, and watering cans.
Greenhow Store
Perhaps the best place in Colonial Williamsburg to find a gorgeous souvenir. Choose from items made of wrought iron, willow baskets, fine imported porcelain, floor cloths, fabrics. cooper's items, tinware, craftsmen tools, and other items similar to ones sold by Mr. Greenhow, himself, in the 18th century.
Mary Dickinson Shop
This shop is most suitable for the ladies, or for the gentlemen shopping for the ladies. Surprise the woman you love with silver or gold jewelry, a handmade hat, or embroidered stockings.
Golden Ball
Named for the glittering ornament that hangs in front of the door, this store also offers gold and silver jewelry, sterling silver hollowware, and other items inspired by the late 18th century.
M. Dubois Grocer
Eat like the Colonial Williamsburg settlers did, and buy your goodies at M. Dubois Grocer. Offering such Virginia favorites as smoked hams, peanuts, preserves, wine, Chowning's Tavern Ale, and King's Arms Tavern Root Beer.
Prentis Store
Take home that one-of-a-kind treasure from Prentis Store. The items here are handcrafted by skilled tradespeople that belong to the Historic Trades program. They offer leather goods, iron hardware, and reproduction pottery.
Raleigh Tavern Bakery
Dazzle your taste buds with the treats from Raleigh Tavern Bakery like, gingerbread, queen's cake, cookies, ham biscuits, Sally Lunn bread, rolls, cider, King's Arms Tavern Ginger Ale, and Chowning's Tavern Root Beer.
Tarpley's Store
Take home some fine imported English cream ware, that first became popular in the mid 18th century. Along with the cream ware, here they also sell goods that are handmade by the skilled people of the Historic Trades program.
Tickets, Treasures & Books
This is the perfect place to find that souvenir that you can keep in your home for years to come. They also offer a wide variety of books and children's items.
Market Square
Though the Market Square is seasonal, if you happen to be visiting in the warm months, be sure to drop by. You can bid in a Colonial Auction, or just haggle with the vendors for a price you like on an item you love.
Lastly, don't forget to visit the gift shops that are tucked away into hotel lobbies when picking through lodging options. Some of the best gifts are found here in these secret treasure troves. Also, in the Visitor Center Complex you will find a barrage of shops that can really make your dollar stretch. No matter where you decide to go, you'll be glad you went to the great city of Williamsburg for tons of things to do when you vacation to Colonial Williamsburg.