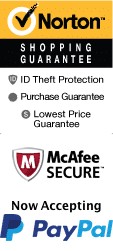 Top 10 Shopping Spots in Williamsburg
ORDERING INFORMATION
Book by Phone:
1-800-987-9852
Book Online:
Experience the Best Williamsburg Shopping!
The exciting city of Williamsburg Virginia is filled with interesting things to do and see. With so much history and culture, shopping in Williamsburg VA is always filled with unique products. Whether you prefer the large outlet malls, the historic shops or the specialty Williamsburg boutiques, Williamsburg has it all.
Find all of the contact information and phone numbers here.
Blue Green Aqua Boutique Shopping in Williamsburg VA
A locally owned women's boutique in the New Town Shopping Center, Blue Green Aqua caters to a younger market with trendy tops, bottoms, dresses and accessories. Trendy, vintage-inspired fashion makes this retailer all the rage and shoppers with a college ID qualify for additional discounts. One of the best Williamsburg shops to visit!
Christmas Shop
The Christmas Shop is Williamsburg's oldest Christmas store, featuring handmade collectibles, holiday decor and the biggest selection of Williamsburg ornaments in the city. Located in Merchants Square, the delicate and intricately-designed ornaments attract shoppers of all kinds.

Closet Envy
Choose from the world's top designers like Alice & Trixie, White + Warren, Von Furstenberg, M Missoni, Trina Turk, Jordan Louis and many more at this high fashion boutique in Merchants Square. The owner hand picks each of her stylish pieces and boasts one of the largest collections of Michael Stars in the country.
Doncaster Outlet
Named after the town of Doncaster, England, this popular boutique features distinctive fashions for women created by a New York-based design team. Located in New Town Shopping Center, this distinguished retailer offers timeless, classic fashions for the customer seeking an elegant shopping experience.
Merchants Square
One of the oldest shopping districts in the United States, Merchants Square is overflowing with quaint, historic charm and has some of the best shopping Williamsburg VA offers. Once filled with grocery markets, dry good stores and a motor company, this 18th-century style retail village is now home to more than 40 shops and restaurants. The charm of historic Williamsburg surrounds shoppers while they browse popular favorites like Chico's, Talbots, J. Fenton Gifts, Williams-Sonoma and many others.
New Town
More than 170 shops and restaurants fill the streets of New Town, a 365-acre mixed-use community where retailers, homes, offices and government offices all mesh to create what's called a "new-urbanism" community. Shopping venues range from Blink, Partlett's Paper Expressions and Bath & Body Works to Conte's Bike Shop, Christopher & Banks, Virginia Diner Shoppe and so much more.
Prentis Store
For a historical, unique shopping experience, head to the Prentis Store. Just ten minutes from Merchants Square, this historical shop features skilled craftsmen who create home accents using 18th century techniques. Choose from handcrafted leather goods, iron hardware, furniture, baskets, pottery and more for a an authentic colonial shopping trip.
Riverwalk Landing
This gorgeous waterfront development on the York River offers breathtaking views, a mile-long riverwalk and dozens of fantastic retailers featuring beautiful jewelry, unique souvenirs, local goods, apparel, decor and more. This shopping center also provides guests with live entertainment and an ever-changing lineup of events.
The Village Shops at Kingsmill
Just a five minute drive from Busch Gardens in Williamsburg, The Village Shops at Kingsmill is a quaint shopping development featuring specialty products like gourmet loose leaf teas from DiscoverTEAS, recycled treasures at Classic Consignments, restored 18th and 19th century artworks at the Trimble Collection and several other unique boutiques.
Williamsburg Premium Outlets
Choose from designer fashions, fine leather products, accessories and jewelry, home furnishings, specialty gift items and more at Williamsburg Premium Outlets. Located on Richmond Road, day-long shopping trips ensue with popular retailers like Kirkland's, Brighton Collectibles, Nike Factory Store, Gymboree Outlet, Lane Bryant and many others.
Learn more about Top 10 Shopping Spots in Williamsburg. Find close lodging options to your favorite of all these Williamsburg VA shopping options when you plan to experience Williamsburg on vacation.