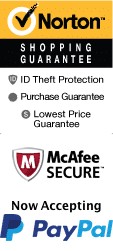 Wedding Locations and Ceremony Ideas for Williamsburg, VA
ORDERING INFORMATION
Book by Phone:
1-800-987-9852
Book Online:
Williamsburg Virginia can provide an elegant and natural setting for weddings during any season. The rich history that surrounds the area gives off a unique ambiance, from the cobblestone streets to the lush gardens, graceful vineyards, cathedrals, and historic homes. Each one can make a wonderful backdrop for any wedding ceremony and honeymoon.
Ceremonies:
Weddings at Bed and Breakfasts and Hotels in Williamsburg can make the occasion a one-of-a-kind experience. Below are some venues that offer elegant wedding services:
Edgewood Bed & Breakfast: Formal Gardens and Pools, Victorian Teas, Historic Location. Any size wedding can be accommodated. Two gazebos offer a ready location for ceremony or reception. Guests can enjoy the beautiful gardens and the happy couple can stay in one of the suites. Activities at the plantation include walking through the gardens and gazebos, horseback riding, Victorian Teas, historic tours, and picnicking next to the lake.
Cedars of Williamsburg Bed & Breakfast
Liberty Rose Bed & Breakfast
Williamsburg Inn of Colonial Williamsburg
Virginia Beach: What better way to luxuriate in your special day than with the sounds of the smashing waters right beside you. Virginia Beach also has several worthy chapels who will coordinate a ceremony within the chapel or on the beach for you!
Botanical Gardens: Botanical Gardens often offer beautiful gazebos, strikingly colorful walkways and picture opportunities. Spaces are usually quite large for outdoor seating or indoor halls and many wedding coordinators will bring in whatever else is needed in the package price. Why not use their flowers for the backdrop and save a lot of money. Try for a two-in-one deal with the Norfolk Botanical Gardens Wedding Package with Virginia Beach included!
Colonial Williamsburg: Let the history and beautiful landscaping envelop the ceremony with its decadent air. There is no place on earth like Colonial Williamsburg for style, beautiful scenery, and a luxurious feeling that will imprint itself on every bit of the ceremony.
Local Wedding Coordinators: Get expert assistance and coordination for a stress-free wedding day.
Weddings by Shayna- Williamsburg (757)592-3365
sensible Events- Yorktown, VA (757) 813-1412
Williamsburg Wedding and Events (757) 564-1166
Wedding Reception Ideas:
Williamsburg Winery, 5800 Wessex Hundred (757) 229-0999. What better place than the stunning countryside and sweeping hills of a winery? The serene quite of the open-air and dazzling sunsets will make your ceremony magical.
Virginia Beach weddings and receptions can offer an open-air decadence to the ceremony, whether it is an intimate gathering on a patio or art gallery, or a large group.
Williamsburg Carriage Rides are an excellent way to bring romance into the wedding or honeymoon.
Use any of these great places for a wonderful wedding ceremony. Don't forgot to find great lodging options nearby for family coming from out of town or find local things to do to enjoy before the day of the ceremony. Or use this wonderful city to plan the perfect romantic getaway in Williamsburg, Va.