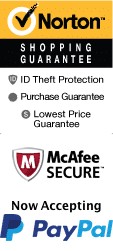 Colonial Williamsburg's Great Hopes Plantation in Williamsburg, VA
ORDERING INFORMATION
Book by Phone:
1-800-987-9852
Book Online:
About the Great Hopes Plantation
The Great Hopes Plantation is one of the most popular attractions in Colonial Williamsburg. While there actually was a Great Hopes Plantation in Williamsburg in the 18th century, the current Great Hopes Plantation that stands today in Colonial Williamsburg is a recreation of a typical middle class plantation. Colonial Williamsburg features a town scene where you can get a feel for what life was like for townspeople, including trades people and tavern keepers, in the 1800s.
Life on the Great Hopes Plantation
This interactive, living history site is a fascinating place to visit. You can explore tobacco fields where you can see slave interpretations and learn more about how the fields were planted and harvested during that time. Step inside carpenters structures and learn about 18th century tools and building techniques. Learn what life was like for slaves who lived and worked on plantations. You can also learn about life for working farmers who tended to their own fields without slaves. In large part, these middle-class plantations were more representative of Virginia life at the time, and the Great Hopes Plantation gives you an excellent look at what life was like for the typical Virginia farmer during the 18th century.



Lodging Near Colonial Williamsburg

The Great Hopes Plantation is just one small part of Colonial Williamsburg. You can spend days exploring all that Colonial Williamsburg has to offer. If you plan to stay in lodging close to Colonial Williamsburg, you will have several options to choose from. Americans Best Value Inn Historic Area is located less than two miles from Colonial Williamsburg and features well-equipped guest rooms as well as a swimming pool and a complimentary continental breakfast. The Fairfield Inn and Suites by Marriott Williamsburg is located in the historic district, and features a continental breakfast, an indoor swimming pool, and graciously appointed guest rooms. You can also stay at the Best Western Williamsburg Historic Area, which provides you with modern comforts such as cable TV, a microwave, and a fridge in your guest room as well as an indoor swimming pool and a complimentary hot breakfast each morning.



The Great Hopes Plantation is one of the highlights of Colonial Williamsburg! Find great lodging in this beautiful city and enjoy wonderful sightseeing tours when you vacation to beautiful Williamsburg.