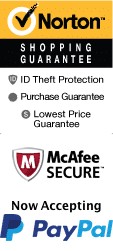 Fairfield Inn & Suites by Marriott Williamsburg
1402 Richmond Rd Williamsburg, VA 23185
1-800-987-9852
Chat Now
Fairfield Inn & Suites by Marriott Williamsburg, located in Virginia, is the ideal choice for groups, families, or individuals looking for a place to stay with access to many nearby activities and entertainment. For example, we are only half a mile away from Ripley's Believe It or Not! Museum. Our facility and staff are pleased to offer many accommodations. These include an indoor pool, on-site fitness center, and free Wi-Fi. Patrons can digitally check into our smoke-free facility and utilize free on-site parking. We also offer a free and hot complimentary buffet-style breakfast. We offer a variety of room options that include guest rooms with 2 double beds or 1 King bed, studio with 1 King and a sofa bed, or a suite with 2 doubles and a sofa bed. Our full service business center offers copy, fax, overnight delivery, pick up post, and parcel services for small related fees. When staying with us, you will find that Colonial Williamsburg and the Comedy Club of Williamsburg are less than 2 miles away. Our hotel is also only a short drive from Williamsburg Premium Outlets, the Virginia Beach Oceanfront, the Virginia Aquarium and Adventure Park, and so much more! Grab a snack from our on-site snack filled Market, and sit on our ample seating in our brightly colored and modern lobby. It is a great place to relax and enjoy warmth by the fireplace as well. In your room you and your family can enjoy luxury bedding with fluffier pillows, crisp linens, custom comforters, and thicker mattresses. Enjoy a cup of coffee or tea readily available in your room as you watch TV or make plans for the day on our comfortable furniture. Our rooms offer many amenities to make your stay feel like home. You will find individual climate control, a mini fridge, a microwave oven, cable television, and bathroom amenities. We also provide accessibility services and supports for those needing adaptive rooms and access throughout common areas. Local restaurants will deliver to your room, or you can dine out at nearby restaurants less than a mile away, such as Food for Thought, The Seafare, or Five Guys Burgers and Fries. The staff at Fairfield Inn & Suites by Marriott Williamsburg are looking forward to having you stay with us. We know you will feel right at home and make great memories. You can also choose to embark upon a Spirit of Norfolk Cruise on your Williamsburg vacation. Plus, with great lodging you'll stay comfortable!
Reviews

William Baker
Charlotte, NC
✓
Verified Traveler
"This hotel was the best!"
This hotel was the best!!! The facility was clean, the complimentary breakfast was awesome but the staff?? The staff was stellar!!!!!! Every single person we came across was nice and polite and extremely professional. I'll go back to williamsburg just to stay here!!!

Lorraine Diaz
Hanover, PA
✓
Verified Traveler
The front desk staff was very pleasant. I was surprised to see how clean and fresh my room was. I have never stayed in a room this clean . It was absolutely wonderful. And the hot breakfast was amazing. The variety of free hot food you included pleased everyone. I will definitely recommend this hotel and would stay again, thanks.

Julie Gill
Enola, PA
✓
Verified Traveler
Great job with a massive soccer tournament in town!
Location Highlights
The Fairfield Inn & Suites by Marriott Williamsburg is perfectly nestled into the heart of Williamsburg, Virginia, providing easy access to the city's top points of interest. Within walking distance of the hotel, guests can explore the wonders of the colonial town, including the Jamestown Settlement and Colonial Williamsburg. Additionally, the hotel is near excellent shopping opportunities, ranging from quick convenience stores to charming boutiques and craft malls. For foodies, the nearby restaurants offer fantastic dishes, including the famous Southern-style comfort foods and fresh seafood options. On top of that, the area boasts of several beautiful parks ideal for a picnic or a stroll, including Freedom Park and Waller Mill Park. Overall, the location of the Fairfield Inn & Suites by Marriott Williamsburg is the perfect starting point for travelers seeking adventure in Williamsburg, Virginia.
Book Now!