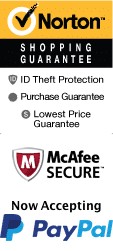 Shared Ybor City Historic Walking Tour
1603 E 7th Ave Tampa, Florida 33605
1-800-987-9852
Chat Now
If you want to explore the charming streets of Tampa while learning about its rich history, the Shared Ybor City Historic Walking Tour is the perfect activity for you. Located in the heart of Ybor City, this walking tour offers a vibrant and authentic way to experience Tampa's unique culture.
Led by a knowledgeable guide, the tour takes you on a 90-minute journey through time as you explore the historic district's narrow streets, brick buildings, and artistic murals. Along the way, you'll discover fascinating stories about Ybor City's diverse ethnic groups, its evolution from a cigar-making hub to a thriving entertainment district, and how it shaped the city's vibrant culture.
During the tour, you'll stop at some of Ybor City's iconic landmarks, such as the Italian Club, the Ybor City Museum State Park, and the Cuban Club. You'll also learn about notable figures like Vicente Martinez-Ybor, Clara Cepero, and José Martí, who played a vital role in the development of the district.
What makes this walking tour exceptional is that it is shared, meaning it's a great way to meet and connect with other travelers from all over the world. This is an excellent opportunity to make new friends, share experiences, and create unforgettable memories while you discover one of Tampa's most vibrant neighborhoods.
After concluding the tour, you'll have the chance to explore some of Ybor City's unique shops, restaurants, and bars. The district is known for its vibrant nightlife, so why not stay awhile and experience it for yourself?
In summary, the Shared Ybor City Historic Walking Tour is a perfect way to discover Tampa's rich history and vibrant culture. Whether you're a solo traveler, a couple, or in a group, this walking tour is an excellent opportunity to explore a fascinating and vibrant part of the city. Book your ticket now for an unforgettable experience.
Book Now!