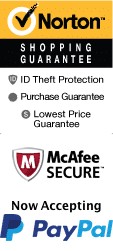 Downtown Tampa Historic Walking Tour
104 N Franklin St Tampa, FL 33602
1-800-987-9852
Chat Now
Embark on a journey into the heart of Tampa with the Downtown Tampa Historic Walking Tour. This experience will take you through the vibrant streets of the city, revealing the hidden gems and rich history of the area. You will learn about the pioneers who shaped Tampa Bay and witness the architecture that defines the region.
As you stroll through the streets with your guide, you will witness landmarks such as the Tampa Theatre, Le Meridien Hotel, and City Hall. Your expert guide will provide commentary on the significance of each site and how it has contributed to Tampa's culture. The tour generally lasts about 2 hours and covers around 1.5 miles, so bring comfortable shoes and be ready to soak up some knowledge.
The tour offers an unparalleled insight into the unique qualities of Tampa, from the cigar-making factories to the elegant Victorian homes. This tour is perfect for people of all ages and interests, from history buffs to families looking for a thrilling experience.
The Downtown Tampa Historic Walking Tour also gives you an opportunity to sample some of Tampa's finest culinary offerings, as you discover hidden gems that line the surrounding streets. You can grab some spicy cuban sandwiches or mouth-watering seafood bites at the popular eateries that nestle in the downtown area.
Step back in time and experience the fascinating evolution of Tampa by taking the Downtown Tampa Historic Walking Tour. Learn about its unique history and witness its vibrant present-day culture. This tour is a perfect way to spend an afternoon with family or friends and will leave you with a memorable educational experience. Book now and discover the hidden gems of Tampa's downtown.
Book Now!