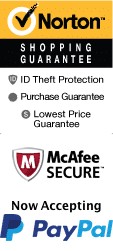 Dolphin Tour in St. Pete Beach
4630 29th Ave S Gulfport, Florida 33711
1-800-987-9852
Chat Now
Attention animal lovers and adventure seekers! Get ready for an unforgettable experience on the Dolphin Tour in St. Pete Beach. Located in the sparkling waters of the Gulf of Mexico, this tour offers the opportunity to see these intelligent and playful creatures in their natural environment. Jump on board and get ready for an exciting afternoon on the water!

As you set off on your tour, you'll be surrounded by picturesque scenery and stunning views of the Gulf of Mexico. The knowledgeable and friendly guides will share interesting facts about the area and the dolphins you might encounter. The tour typically lasts about two hours, giving you plenty of time to spot some dolphins and take in the beautiful surroundings. The tour is also family-friendly and safe for all ages.

During the tour, you'll have the chance to witness pods of dolphins swimming and playing in their natural habitat. These majestic creatures can often be seen jumping, twirling, and interacting with each other. Don't forget to bring your camera as there will be numerous opportunities to capture these magical moments.

St. Pete Beach is a popular destination for tourists and locals alike. Known for its stunning beaches, crystal-clear water, and boating opportunities, this area is perfect for a fun-filled day on the water. The Dolphin Tour is a must-do activity for anyone visiting the area, and it's sure to be a highlight of your trip.

The history of dolphins and their interactions with humans dates back centuries. Dolphins are known for their social nature and have been observed helping humans in times of trouble. For example, there have been numerous instances of dolphins rescuing stranded or drowning swimmers. It's no wonder that they have become such beloved creatures.

In conclusion, the Dolphin Tour in St. Pete Beach is a unique and exciting opportunity to witness these majestic creatures up close. Whether you're a family looking for an unforgettable experience or an animal lover seeking adventure, this tour is sure to impress. So what are you waiting for? Book your tour today and get ready for an unforgettable afternoon on the water!
Book Now!