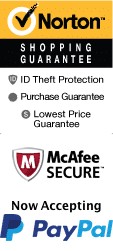 90 Minute - Tiki Boat Cruise in Tampa - Byob
1701 N Highland Ave Tampa, Florida 33602
1-800-987-9852
Chat Now
If you're looking for a unique way to experience Tampa Bay, you won't want to miss out on the 90-minute Dolphin Exploration Tour. Located in beautiful St. Petersburg, Florida, this activity promises breathtaking views of the area's stunning wildlife and scenery.

During the tour, guests will embark on an adventure of a lifetime, with the help of a knowledgeable guide who will share fascinating facts about the area's marine life and history. Visitors will have the chance to see many different species of dolphins as well as other marine life in their natural habitats. The excitement doesn't stop there, as you may even witness a manatee or sea turtle as you explore the clear waters of Tampa Bay.

This tour is perfect for nature lovers who appreciate the beauty of Florida's exquisite wildlife. Depending on the season, you may even have the chance to witness the dolphins migrating, which is a once-in-a-lifetime experience. While the tour does require a moderate level of physical activity, it's suitable for all ages and skill levels.

St. Petersburg is a key location for this activity, so visitors can easily spend time exploring the nearby city before and after the tour. Upon returning from the water, why not enjoy a delicious meal at one of St. Petersburg's fantastic restaurants or explore the local boutiques and museums? There's something for everyone in this vibrant area.

Overall, the 90-minute Dolphin Exploration Tour is an incredible experience that truly captures the beauty and excitement of Tampa Bay. Book your trip now to embark on an unforgettable adventure that'll leave you with memories to last a lifetime.
Book Now!