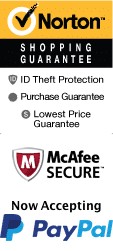 Top Spring Festivals in San Antonio
San Antonio Festivals
Deep in the heart of Texas, San Antonio provides a wealth of entertainment, lodging, and activities to visitors from afar. There's never a lack of things to do, especially during the springtime. Every year, a number of exciting festivals fill the streets inviting visitors to take part in the celebration and experience San Antonio in all of its glory. Check out these San Antonio spring festivals and make sure to put them on your calendar if you're planning a trip to the area and get the best deals with a vacation package to San Antonio, Texas.
Learn more about Top Spring Festivals in San Antonio.
Annual Feast with the Beasts
Head to the San Antonio Zoo for the Annual Feast with the Beasts featuring a never-ending selection of mouthwatering foods from local restaurants, live entertainment, zookeeper chats and a zoo pool with some great prizes for the winning. This distinctive celebration also features a unique Wine Trail showcasing a variety of wines that guests are invited to sample. This is one of the most popular festivals San Antonio offers.
CineFestival
CineFestival is America's longest-running Latino film festival. The Guadalupe Theater in San Antonio screens the top contemporary and international Latino films every spring San Antonio, attracting hundreds of filmmakers and students. Special events are even open to the public and give people the chance to meet and talk to the artists that create the films.
Fiesta Arts Fair & Fiesta San Antonio
Ranked by San Antonio Current readers as "Best Arts Fair" in San Antonio and one of the three "Most Family-Friendly" Fiesta events, the Fiesta Arts Fair is one of the areas most looked-forward to events. The fair showcases all kinds of high quality art from 120 contemporary artists all over the country, outstanding regional music and some of the most delicious Mexican food you'll ever have. Hosted on the Southwest School of Art's campus, this event is directly adjacent to San Antonio's River Walk which makes for some beautiful scenery.
Fiesta Primavera at Market Square
This three day event draws scores of visitors and residents to downtown San Antonio for live entertainment, authentic mexican food, local vendors, carnival rides and lots of dancing. One of the most well-attended festivals in the state, Fiesta Primavera is a celebration of Mexican culture, food and art.
Floating Feast-ival
Spend a memorable evening floating down the peaceful San Antonio River aboard a cruise boat filled with family and friends. This lively cruise features a Bon Voyage reception, a delicious multi-course meal provided by local restaurants on the River Walk, alcoholic and non-alcoholic beverages, a dessert reception and fantastic live entertainment. The Floating Feast-ival raises funds for ARTS SA's performances and education curriculum.
God and Country Concert
Armed Forces Day is a day packed with fun activities in San Antonio. Medical Center Church celebrates the bravery of American troops with a patriotic fundraiser featuring live music from southern gospel groups, games and activities for the kids and delicious food. The event raises funds for the church's pantry and the Community Outreach Fund.
Memorial Day Arts & Crafts Fair
Held on the San Antonio River Walk, the Memorial Day Arts & Crafts Fair showcases some of the most distinctive pieces of art in the area. Booths filled with pottery, paintings, jewelry, clothing and more line the riverfront, just begging to be explored. Crafters from all over attend this event for its one-of-a-kind products that simply can't be found anywhere else.
Soul Food Festival
The Soul Food Festival is a rich celebration of African American heritage consisting of liturgical dance, Spoken Word, steppers, live gospel groups and choirs, community and of course, soul food! You'll find a variety of popular ethnic foods like BBQ, fried fish, peach cobbler and collard greens. A number of activities are available for children including a moon bounce and face painting. This cultural celebration of heritage and family values is a great time for visitors of all ages and races.
Tejano Conjunto Festival
This annual event features performances from some of the top national and international conjunto musicians. These small ensembles of musicians bring the culture and tradition of Latin American music to life with four main instruments, most commonly the bajo sexto, electric bass, drums and a button accordion. Thousands of people attend this popular festival that was declared the "Best Puro San Anto Festival" by the editors of The San Antonio Current in 2014.
Viva Botànica Festival
Ideal for families with children, the Viva Botànica Festival fills the San Antonio Botanical Garden with bright colors and lively festivities as residents and visitors decorate their wagons and strollers and come out in their vibrant fiesta attire to celebrate the occasion. The Botanical Society puts on its one-of-a-kind spring plant sale every year and fun crafts, music, games and a children's parade make up the bulk of the entertainment. The beautiful garden scenery makes for a spectacular backdrop and this festival is always a fantastic way to welcome spring.