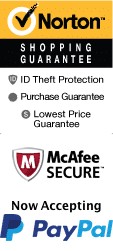 Things to Do for Couples, Romantic trips to the Winery, and Hotels in San Antonio, TX
San Antonio has so much to offer for romance, with romantic walks, intimate dining, activities, and lodging. You'll have an almost infinite number of opportunities to enjoy being together.
ACCOMODATIONS
Best Western Alamo Suites, Downtown. The two room suites in this new hotel make this a wonderful hideaway. Cuddle up on the sofa bed and watch a movie on one of more than 70 cable channels, show off that new bathing suit as you soak up the sun at the heated pool, or take a moonlit soak in their outdoor spa.
Best Western Hill Country Suites. You'll have a hard time choosing between sleeping in or enjoying the complimentary full breakfast offered by this all-suites hotel. Spacious and well-appointed suites will help make your in-room time enjoyable. And the hotel is a nice stroll away from some great dining.
ACTIVITIES
SeaWorld. There's a certain romantic charm that comes from acting like kids together. There are plenty of shows to see at SeaWorld. See the dolphins and whales perform their famous acts and don't forget to visit their brand-new 3-D Sea Star Theatre.
Yellow Rose Carriage. Take a romantic tour in a horse-drawn carriage. Yellow Rose Carriage offers daily tours that leave from Alamo plaza and show you a number of the historic sites in the immediate area. See the Riverwalk and many of the historic buildings. You can choose for the coachman to narrate the tour or you may opt to take a quiet, romantic Ride.
Riverwalk. Take an evening stroll along the Riverwalk, and peek in the windows of the many shops. Stop for a glass of wine at one of the restaurants. And don't forget to play a little, too--Ripley's Believe It or Not Museum, IMAX Theater, Dave and Busters, and many more attractions are located along the cobblestone walkways, or at the nearby Rivercenter. A San Antonio River Cruise on Go Rio Cruises is another awesome option.
DINING
The Fig Tree Restaurant. This Riverwalk restaurant offers fine dining amidst great views. Spoil yourselves with delicacies like lobster bisque, caviar, chateaubriand, black truffle mashed potatoes...
Riverwalk. Lunch and Dinner Cruises. A number of restaurants along the Riverwalk offer meals to be enjoyed on a river cruise. Partnered with Yanaguana Cruises, restaurants Boudros, Paesano's, Rio Rio Cantina, Texas Land & Cattle, and Zuni Grill all offer excellent dining options.
The County Line. Visit The County Line and treat yourself to a meal of the best barbeque to be had in Texas. They've been serving barbeque meals for over 25 years, so they know what they're doing. Their ribs are so good, they get orders to have them shipped all over the United States.
WINERIES
Poteet Country Winery. Located in the small town of Poteet, this winery creates its wines from locally grown produce. Try their Strawberry, Strawberry Reserve, Mustang Grape,White Mustang, Peach, Blackberry, Pear or other wines. The wine available will depend upon what season you are visiting in. The winery offers a unique atmosphere. Visitors picnic there, participate in chuck wagon cook-offs and enjoy hayrides and old-west get-togethers.
Book your romantic vacation package to San Antonio today!