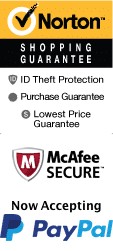 Fort Sam Houston Tours in San Antonio, Texas
ORDERING INFORMATION
Book by Phone:
1-800-987-9852
Book Online:
History of Fort Sam Houston San Antonio TX
Fort Sam Houston in the northeast section of San Antonio is a unique combination of the U.S. Army's old and new, from original historic structures to the modern state-of-the-art medical training facilities there. With several areas open to the public, Fort Sam provides insight into the workings of the U.S. Army from 1845 up to the present.

The primary mission at Fort Sam Houston San Antonio, TX is medical training and support of the U.S. Army. Over 300 buildings make up the U.S. Army Medical Department Center and School, the largest health care training center in the world. Fort Sam is also the home of the Headquarters of the U.S. 5the Army, the U.S. Army 5the Recruiting Brigade and the Institute of Surgical Research.

Areas Open to Public Tours at Fort Sam Houston San Antonio, TX
The Historic Quadrangle. Today the home of the U.S. 5the Army, this park-like enclosed area has a clock tower, offices and blacksmith shop, and is listed on the National Register of Historic Sites. Deer have been kept here for a century, and visitors often see wild fowl strutting across the lawn here too.


Gift Chapel. So named because it was built with donated funds, the chapel was constructed in 1907.


Fort Sam Houston Museum. Here visitors learn everything about the Army's 9the oldest installation, from its imprisonment of Apache chief Geronimo to the birth of military aviation here in 1910. Exhibits chronicle 10 major periods of development from the 1840s through the present day, including the events, uniforms, weapons and equipment of each era.

Other Notable Landmarks at Fort Sam Houston
Pershing House. This residence once housed General John J. Pershing, the only soldier to attain the rank "General of the Armies," and commander of the American expeditionary forces during World War I. Today, the Pershing House is the home of the post's senior Army officer.


Fort Sam Houston Cemetery. Memorial pathways dedicated to the nation's veterans lead visitors through 154.7 acres where over 100,000 Army veterans are buried.

Hotels near Fort Sam Houston County
Rodeway Inn Downtown
Comfort Suites Downtown
Comfort Inn
Anyone interested in the story behind the U.S. Army, Texas state history, or the defense of the United States will enjoy a day or a few hours spent at Fort Sam Houston. Between its important historical roots of yesterday and continuing mission-critical contributions of today, Fort Sam is one of the mainstays of the U.S. Army.
Enjoy this wonderful area among all of your things to do in the city and book a nearby hotel for easy access. For the best deals, book a San Antonio vacation package today!