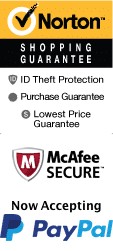 San Antonio Missions Baseball Game
5757 Highway 90 West San Antonio, TX 78227

San Antonio Missions Baseball Game is no longer available.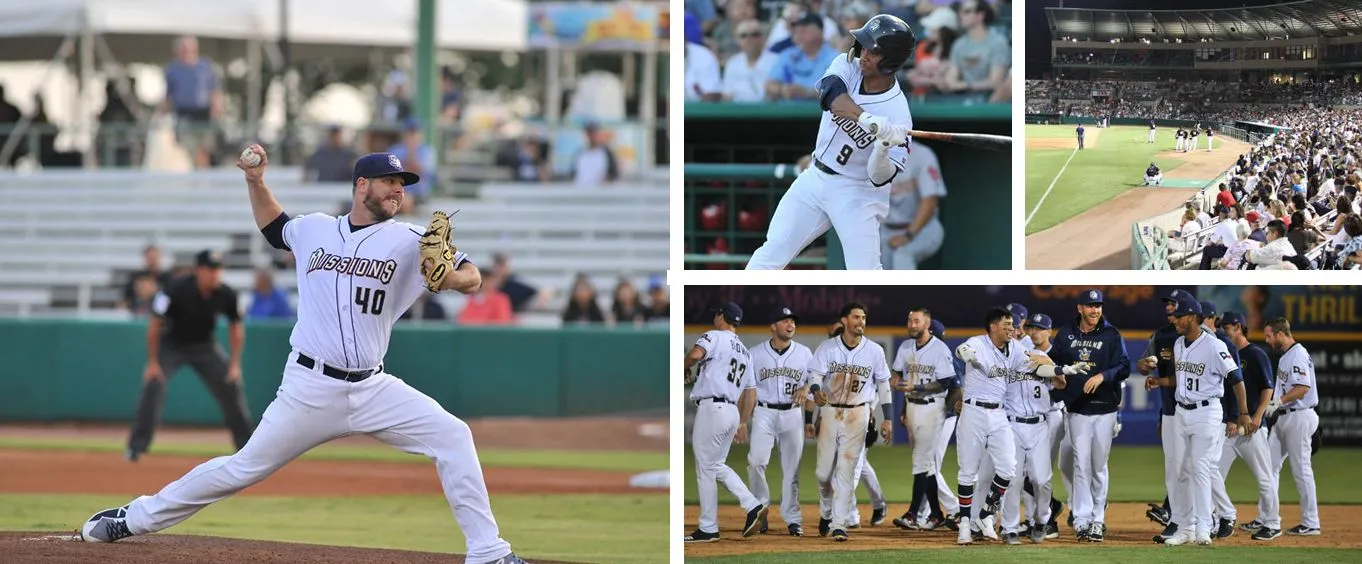 Baseball is known as 'America's past-time', and a San Antonio Missions Baseball Game is the perfect way to kick back, relax, and enjoy this beloved sport at the only stadium in professional baseball history to ever witness a home run cycle! Bring the entire family to the Missions' home field, Nelson W Wolff Municipal Stadium to make new memories and cheer on the Missions baseball team during your next San Antonio, TX vacation.
Enjoy some amazing San Antonio Missions baseball!
A San Antonio Missions game offers so much more than an afternoon of fun. Here, you can create memories with your loved ones and bond over the sport. Enjoy the fresh San Antonio air from the comfortable seats of the Nelson W Wolff Stadium and munch on your favorite ballgame snacks from the concession stand. You may even witness history being made, because this stadium was the home of the only home run cycle achieved in the history of baseball! A Missions baseball game is not just a baseball game - it is an experience that your family will reminisce over for years to come.
About the San Antonio Missions Baseball Team - See a Missions Game and Find the San Antonio Missions Schedule And More
This San Antonio baseball team is a Double-A minor league team under the San Diego Padres, a major league ball club. They are a Minor League team of the Pacific Coast League as well as an affiliate of the Milwaukee Brewers. The Missions play in the Texas League with other teams like the Arkansas Travelers, Oklahoma City Dodgers, and the Tulsa Drillers. All teams in the Texas League are from everywhere from Oklahoma City, to Little Rock Arkansas, Texas, and Missouri. In the 2013 season, the San Antonio Missions baseball team was crowned the Texas League Champions. The roster is comprised of many up-and-coming professional baseball players, and you can witness their talent right in San Antonio. This minor league baseball team and those of the AAA Pacific Coast League are sure to impress when they play in Alamo City. So whether they're duking it out against the Dodgers or the Brewers, this baseball club aims to make baseball America's favorite past time. The SA Missions Schedule is full of great games, so don't miss out on getting your Mission baseball tickets!
About Nelson Wolff Municipal Stadium
The Nelson W. Wolff Municipal Stadium seats 6,200 fans and holds more than 9,000. Opened in 1994 and having served as the home base for the San Antonio Missions since then, the stadium includes a left field grass berm that seats about 3,000 people, 14 luxury box-style suites, a 500-person picnic area parallel to right field line, and an all-you-can-eat fiesta deck that can be rented for parties of 25-200. The downtown stadium is located a mere 8 miles from the city's most notable attractions, so you'll have plenty of other things to do before or after the Missions game. This field was the host of Double-A All Star Games as well as the Texas League All Star Game. It is also the site of the world's only home run cycle in professional baseball's expansive history.
What is a Home Run Cycle?This historic feat has only been achieved in the MiLB category, and it happened during a San Antonio Missions baseball game! To hit a home run cycle, the batter must hit a solo, a 2-run, a 3-run and a grand slam all in one game. This happened on July 27, 1998 and was achieved by an Arkansas Travelers player by the name of Tyrone Horne. It was a moment that is forever engraved in both baseball history and the history of Nelson W Wolff Municipal Stadium.
Check the San Antonio Missions Schedule and Book Your Tickets Today to See a Missions Game
For a family outing that is both exciting and memorable, a San Antonio Missions baseball game is an awesome choice! Check the current San Antonio Missions baseball schedule for some awesome baseball games in San Antonio. Get ready to cheer on your favorite MiLB team, dance along with the antics of Ballepeno, the baseball-playing Jalapeno, and enjoy America's favorite past time in this historic city at Nelson Wolff Stadium. Enjoy many other fun and exciting activities in the area and book a vacation package to San Antonio for the best deals.
Reviews

Sharon Willcox
Las Vegas, NV
✓
Verified Traveler
"We had such a great time at the San Antonio Missions game!"
We had such a great time at the san antonio missions game! We went on site, found vacationsmadeeasy, bought our tickets and were pleased at how easy it was!

Todd

✓
Verified Traveler
"I absolutely love to come out to this stadium and watch the San Antonio Missions play"
Yay! So, i am in no way a true baseball fan, but i absolutely love to come out to this stadium and watch the san antonio missions play.This is a beautiful stadium that is unfortunately really far away from where i live. The best days to come out are on thursday dollar night, hot dogs, soda, pizza. The seats are actually relatively comfortable and the stadium is clean and very well-lit. It's hilarious when they grab kids out of the stands and have them run around a bat like their forehead is glued to it and then make them run all the bases. Great place to bring a family!
Frequently Asked Questions for San Antonio Missions Baseball Game:
What is included in the admission price for San Antonio Missions Baseball?

Included is a San Antonio Missions Baseball game.

What level of physical ability is required?

All abilities are able to enjoy this game.

What type of clothing is appropriate?

Comfortable clothing.

What age is San Antonio Missions Baseball appropriate for?

All ages.

Is food available or provided?

There are concession available for purchase.

Is photography & video recording allowed?

Yes.